China's major tech breakthroughs
Share - WeChat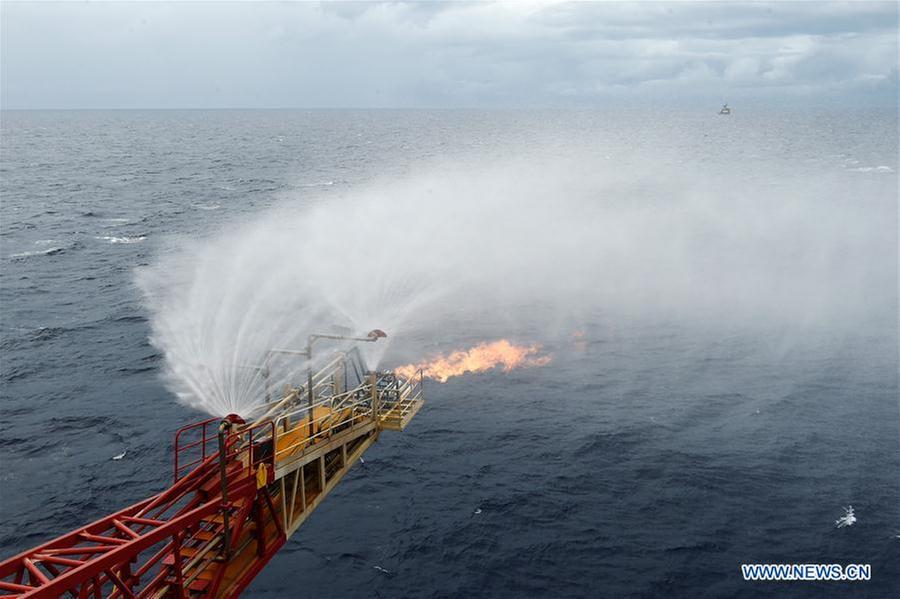 Photo taken on May 16, 2017 shows the flames spouting from the trial mining site in the Shenhu area of the South China Sea. [Photo/Xinhua]
China succeeds in mining combustible ice in South China Sea
China has succeeded in collecting samples of combustible ice in the South China Sea, a major breakthrough that may lead to a global energy revolution, Minister of Land and Resources Jiang Daming said on May 18, 2017.
This is China's first success in mining flammable ice at sea, after nearly two decades of research and exploration.
Experts believe that the success shows China has mastered combustible ice mining technology. It marks a historic breakthrough after nearly two decades of continuous efforts and independent innovations by China in theory, technology, engineering and equipment for natural gas hydrate exploration and exploitation.