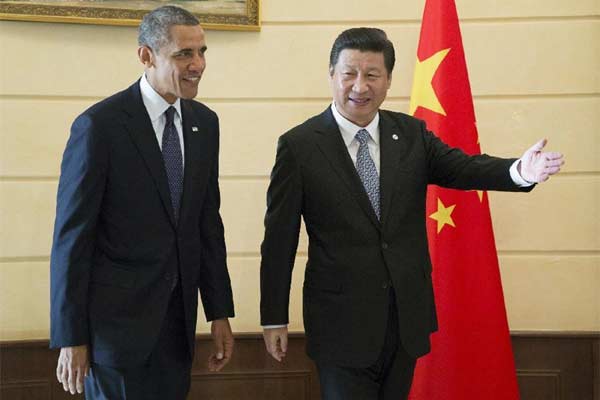 Chinese President Xi Jinping (R) meets with US President Barack Obama in St. Petersburg, Russia, Sept 6, 2013. [Photo/Xinhua]
President Xi Jinping will pay a state visit to the United States from Sept 22 to 25 at the invitation of his US counterpart Barack Obama and attend summits marking the 70th anniversary of United Nations' founding in New York from Sept 26-28 at UN Secretary-General Ban Ki-moon's invitation, Foreign Minister spokesperson Lu Kang announced on Wednesday morning.
Xi's US visit to deepen connotation of new-model of major-country ties
Despite resurrected talks of pessimism in Washington over China-US ties, many Chinese and US experts agreed that Chinese President Xi Jinping's upcoming state visit to the US could help dispel the qualms and inject fresh momentum into bilateral ties.
During a recent meeting with US National Security Advisor Susan Rice in Beijing, Xi reiterated China's commitment to building a new model of major-country relations with the United States, featuring no-conflict and no-confrontation, mutual respect, and win-win cooperation.