NASA discovers 1st Earth-size planets beyond solar system
Updated: 2011-12-21 09:57
(Xinhua)
| | | | | | | | | | | |
| --- | --- | --- | --- | --- | --- | --- | --- | --- | --- | --- |
|   | | Comments() | | Print | | Mail | | Large Medium  Small | 分享按钮 | 0 |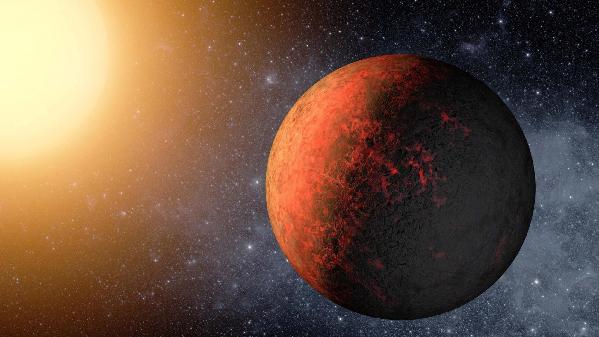 An artist's rendering shows a planet called Kepler-20e in this handout released December 20, 2011. NASA's Kepler mission has discovered the first Earth-size planets orbiting a sun-like star outside our solar system, a milestone in the search for planets like the earth, the space agency said on Tuesday. [Photo/Agencies]
WASHINGTON - NASA's Kepler mission has discovered the first Earth-size planets orbiting a sun-like star outside our solar system, the US space agency announce Tuesday.
The planets, called Kepler-20e and Kepler-20f, are too close to their star to be in the so-called habitable zone where liquid water could exist on a planet's surface, but they are the smallest exoplanets ever confirmed around a star like our sun, according to NASA.
The discovery marks the next important milestone in the ultimate search for planets like Earth. The new planets are thought to be rocky. Kepler-20e is slightly smaller than Venus, measuring 0.87 times the radius of Earth. Kepler-20f is slightly larger than Earth, measuring 1.03 times its radius. Both planets reside in a five-planet system called Kepler-20, approximately 1, 000 light-years away in the constellation Lyra.
Kepler-20e orbits its parent star every 6.1 days and Kepler-20f every 19.6 days. These short orbital periods mean very hot, inhospitable worlds. Kepler-20f, at 427 Celsius degrees(800 degrees Fahrenheit), is similar to an average day on the planet Mercury. The surface temperature of Kepler-20e, at more than 760 Celsius degrees(1,400 degrees Fahrenheit), would melt glass.
"The primary goal of the Kepler mission is to find Earth-sized planets in the habitable zone," said Francois Fressin of the Harvard-Smithsonian Center for Astrophysics, lead author of a new study published in the journal Nature. "This discovery demonstrates for the first time that Earth-size planets exist around other stars, and that we are able to detect them."
The Kepler-20 system includes three other planets that are larger than Earth but smaller than Neptune. Kepler-20b, the closest planet, Kepler-20c, the third planet, and Kepler-20d, the fifth planet, orbit their star every 3.7, 10.9 and 77.6 days. All five planets have orbits lying roughly within Mercury's orbit in our solar system. The host star belongs to the same G-type class as our sun, although it is slightly smaller and cooler.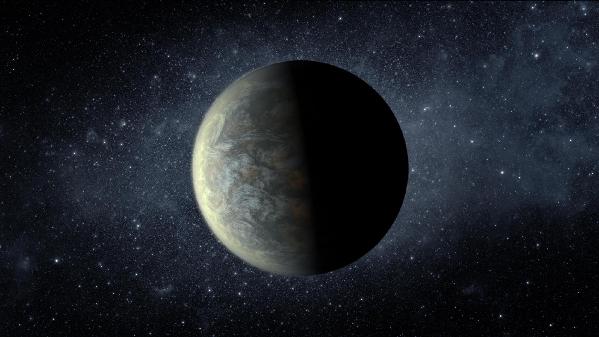 This handout image by NASA on Dec. 20, 2011 shows an artist's conception illustrating Kepler-20f. NASA's Kepler mission has discovered the first Earth-size planets orbiting a sun-like star outside our solar system. The planets, called Kepler-20e and Kepler-20f, are too close to their star to be in the so-called habitable zone where liquid water could exist on a planet's surface, but they are the smallest exoplanets ever confirmed around a star like our sun. Kepler-20f is the closest object to the Earth in terms of size ever discovered. With an orbital period of 20 days and a surface temperature of 800 degrees Fahrenheit, it is too hot to host life, as we know it.[Photo/Xinhua]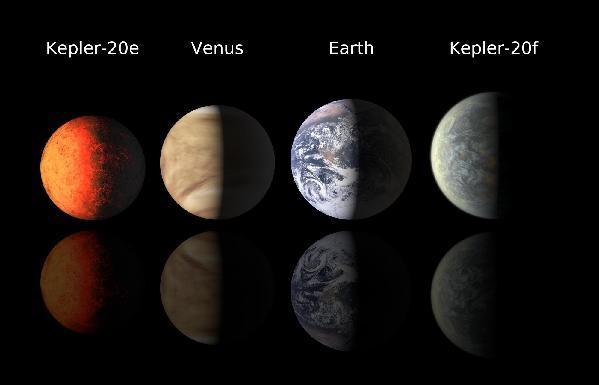 This handout image by NASA on Dec. 20, 2011 shows a chart comparing the first Earth-size planets found around a sun-like star to planets in our own solar system, Earth and Venus. [Photo/Xinhua]