DAVOS -- The World Economic Forum (WEF) opened in Davos Wednesday with an aim to address the current economic crisis and other global challenges.
Related readings:


Wen arrives in Switzerland for visit, Davos forum


Wen addresses 2008 Summer Davos


2009: World economy in big trouble


Summer Davos kicks off in Tianjin
The five-day annual meeting is expected to attract more than 2,500 representatives from 96 countries, including a record 43 heads of state or government and 1,400 business leaders, organizers said.
"A lot of discussions will be devoted to the present crisis management, and how to get out of the crisis," said Klaus Schwab, founder and executive chairman of the WEF.
The world is now facing a number of complicated crises, most notably the financial and economic crisis, he said.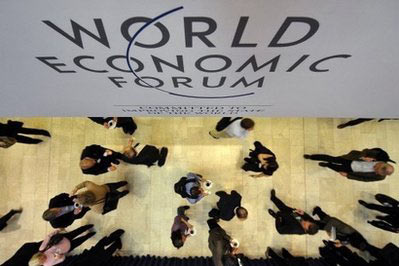 Participants walk in the Congress center at the World Economic Forum in Davos. Worsening economic turmoil dominated talks and thoughts as world leaders and hundreds of top financial and corporate chiefs gathered for the annual Davos forum, January 28, 2009. [Agencies]
But he also noted a system crisis, because of which the world is not capable any more of coping with "the complexity of today ", and a confidence crisis which is affecting banks and companies.
"We have to change or adapt the system." he said.
Among the world leaders attending the meeting, Chinese Premier Wen Jiabao and Russian Prime Minister Vladimir Putin will address participants on the first day of the meeting.
German Chancellor Angela Merkel, British Prime Minister Gordon Brown and Japanese Premier Taro Aso will also address the sessions.
A number of other global risks were also listed on the agenda including climate change, food and water security.