NEW YORK -- Lehman Brothers Holdings Inc (LEH.N), an investment bank beset by rumors of not having enough funding, said it plans to raise $3 billion of capital to quash questions about its stability.
Lehman's shares fell 2.8 percent to $36.60 in after-market trading after the planned convertible preferred share offer was announced, since it could result in more shares being issued.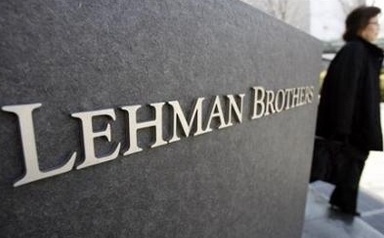 A logo of US investment bank Lehman Brothers is seen outside its Asia headquarters in Tokyo March 31, 2008. [Agencies]
Chief Financial Officer Erin Callan said the deal was meant to end questions about the bank's balance sheet, and the capital was not needed to offset the impacts of write-downs or losses.
Several large institutional investors have agreed to buy at least $2.5 billion of the offering, and smaller funds looking at buying into the deal said demand is strong.
Mike Holland, who oversees more than $4 billion at Holland & Co, is not trying to buy the convertibles, but says if the sale goes well, it could put fears about Lehman to rest.
"If investors thought there were real problems at Lehman, you couldn't find buyers for $3 billion of securities at any price," he said.
Lehman's shares have fallen 40 percent since the start of February, worse than the US broker-dealer sector as a whole, despite the company posting stronger-than-expected quarterly earnings and discussing at length with investors the sources of its funds.
The fourth-largest US investment bank says it can sell or borrow against some $200 billion of assets if necessary, and like other investment banks can now borrow from the Federal Reserve.
Lehman has not lost any access to short-term secured debt markets, known as repo markets, nor has it lost major trading counterparties in recent weeks, but its share price has suffered nevertheless.
TROUBLE IN JAPAN
Adding to Lehman's difficulties, the company was cheated of some $350 million in a fraud in Japan. The investment bank sued Marubeni Corp (8002.T) on Monday and blamed the Japanese trading house's staff for the swindle.
Lehman said it took appropriate reserves in the first quarter and has insurance coverage to offset any damage from the scam.
Marubeni said in a statement on Saturday its staff had been manipulated and it fired two contract employees involved in the case.
Lehman had been one of the few major global investment banks to avoid raising additional capital during the credit crunch. The other one is Goldman Sachs Group Inc. But Merrill Lynch & Co Inc (MER.N) and Morgan Stanley (MS.N) have each raised billions of dollars of capital in recent months.
Lehman, the fourth-largest US investment bank, said it can sell up to another $450 million of additional convertible preferreds to meet extra demand.
The convertible securities are expected to be sold with a dividend yield of 7 percent to 7.5 percent and a conversion premium of 30 percent to 35 percent, according to investors looking at the deal.