LONDON -- Nearly half of all British voters want the main opposition party in power rather than Prime Minister Gordon Brown's governing Labour, a poll released Sunday showed.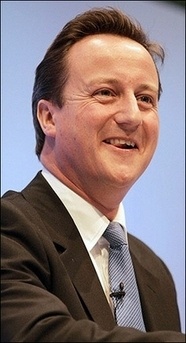 David Cameron, leader of Britain's Opposition Conservative Party, gives a speech in November 2007. [Agencies]
The survey makes for more negative news for Brown's government, with more people responding that Conservative Party leader David Cameron would make a better prime minister than Brown.
Brown's administration has already been beset by a series of scandals in recent months, from a banking crisis to the losses of millions of Britons' personal data, as well as a Labour Party funding row.
Some 48 percent of voters in the ComRes survey for The Independent agreed with the statement, "It's time for a change and the next government should be a Conservative one."
By contrast, just 36 percent preferred a Labour government.
Cameron was backed by 39 percent of respondents as the candidate who would make the best prime minister, while 37 percent supported Brown.
On the positive said, the poll showed Labour had narrowed the overall lead held by the opposition Conservatives to 11 percentage points, from 13 a month ago.
Support for the Conservatives rose one point to 41 percent, while Labour gained three points to 30 percent. The smaller Liberal Democrats fell two points to 16 percent.
If those results were replicated in a general election, the Conservatives would emerge with a 46-seat parliamentary majority, compared to Labour's 67-seat advantage.
ComRes questioned 1,004 adults between December 14 and 16 for the poll.