CAIRO, Egypt -- Al-Qaida's media wing said Monday it will soon release a new message from Osama bin Laden addressed to European countries.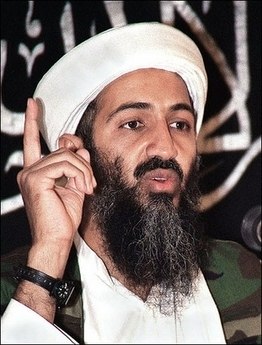 SITE Intelligence Group said on Monday that Al-Qaeda leader Osama bin Laden, seen here in an undated file photo, is to address a message to the European people over the terror network's media wing Al-Sahab. [Agencies]
The announcement by al-Qaida's as-Sahab media production wing was posted on an Islamic Web site that commonly airs militant videos. The statement did not say when the message would be released or whether it would be a video or audio tape.
As-Sahab did not say when the message would be released and whether it would be a video or just audio. But the US-based IntelCenter, which monitors terrorist Web sites, said the message would be a video and would be released within 72 hours.
The as-Sahab posting, whose authenticity could not be independently confirmed, featured a photograph of the bearded bin Laden dressed in a traditional white Arab robe.
"Soon, if God allows, the lion sheik Osama bin Laden, may God protect him, (will give) a message to the European nations," it said.
The militant Web site carrying as-Sahab's announcement urged Islamic militants to advertise bin Laden's new message to Western sites to "give them the unseen truth of their failed war."
Bin Laden has issued four public statements so far this year -- on Sept. 7, Sept. 11, Sept. 20 and Oct. 22. The Sept. 7 video was bin Laden's first in three years and was issued to mark the sixth anniversary of the Sept. 11 attacks on the United States.
The latest one was an audiotape broadcast on Al-Jazeera television in which bin Laden called for Iraqi insurgents to unite and avoid divisive "extremism."