A lawyer for Kevin Federline is considering calling for an emergency hearing regarding Britney Spears running a red light with their children in the car, according to media reports Tuesday.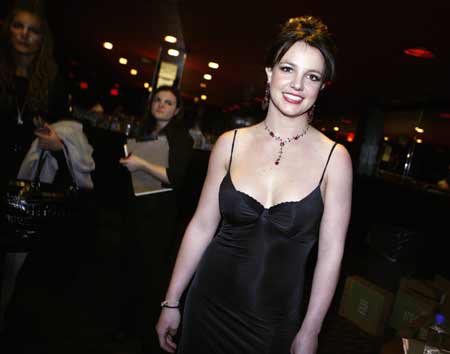 Singer Britney Spears poses backstage following the Baby Phat 2007 Fall collection during New York Fashion Week Feb. 2, 2007. [Xinhua]
Mark Vincent Kaplan, the lawyer, also said that Spears has failed to follow drug-testing procedures, missing eight of 14 drug tests.
Spears was recently chastised by Los Angeles Superior Court Commissioner Scott Gordon for not making herself readily available for the tests.
And there's more bad news for Spears. It was claimed one of her test results came back positive last week by a US website TMZ.com.
During a hearing Thursday, Spears' legal camp stated that she has showed up for 10 tests and passed every one, and insisted that Spears is innocent of any illegal drug allegations.
A source close to the star said, "The only thing that comes on the results are the prescriptions, that the court doctor prescribed.
"There has been no illegal drugs or even alcohol in any of the test results."
Spears and Federline married in October 2004 and divorced this July. Federline has temporary custody of their kids Sean Preston, 2, and Jayden James, 1.
Federline has primary custody. Spears can have one overnight visit and two daytime visits a week. A court-appointed parenting coach, a childproofed home and car restraints were asked.