Sports helps former US basketballer travel 70 countries
Updated: 2011-08-15 17:23
(Xinhua)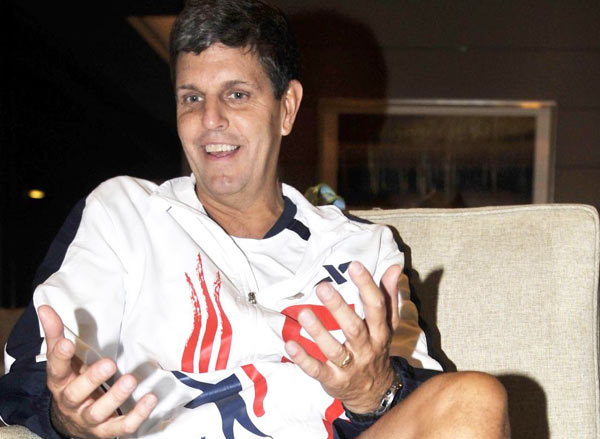 Nels Hawkinson, the deputy head of US delegation for the Shenzhen Universiade, speaks during an interview in Shenzhen, August 10, 2011. [Photo/Xinhua]
SHENZHEN, China - He can't master many different languages, but he succeeded in reaching 70 countries all because of sports, a language that could be understood everywhere around the globe.
Nels Hawkinson, a former American basketball player, had left his footprint on 70 different countries until his appearance as the deputy head of US delegation in Shenzhen for the 26th summer Universiade.
"In the party I attended today, 150 countries formed one family, one group. We celebrate each other, and celebrate sport. Today, there is no black or white. There is no religion or politics, There, we are all athletes," said Hawkinson. "Sports is the only thing in the world can do that, and nothing else can bring people together like this."
The 70-country legend started in 1979. A 32-year-younger version of Hawkinson left home for the first time, as a basketball player. Representing the US team, his destination is China. A total different culture made him nervous, but when the ball was thrown into the air, the nervousness went away.
After the match against China, the two teams held a party. Although they can't communicate in one same language, they still joked and laughed as brothers.
"I mean, at that time I realize that it isn't bad. I can do this. I can't understand their language, but sport can do that thing."
From then on, he started doing basketball-related jobs all around the world. Cultural shock, again, became his obstacle.
Hawkinson had ever coached the Norwegian nation female basketball team. Because of funding limitation, he and the 11 female players had only 6 rooms to share. As a result, the starting center found him and said, "I'm sharing a room with you tonight." He was shocked and thought "that was really a strange culture." Finally the female player had to live on the floor in another room. That experience made him aware that cultures outside can be very different from home.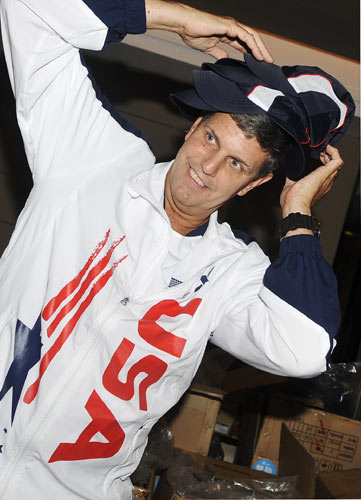 Nels Hawkinson, the deputy head of US delegation for the Shenzhen Universiade, shows his hats during an interview in Shenzhen, August 10, 2011. [Photo/Xinhua]
"When you go to another country, you'd better know a little bit of the culture, because you don't want to be rude," said Hawkinson.
"I am actually writing a book, which is called 'travelling violations', telling people my stories in different parts of the world."
He had met one of the richest millionaires in the world, and had reached the poorest corner on the globe.
Once he was in Senegal doing a basketball clinic. They don't have much money, and they don't even have shoes, so Hawkinson's group brought all the stuff to them, The kids are excited about the basketball because that may be the only gift they had ever get. Many of them were orphans. They don't have mum or dad.
"We had ever gone to an orphan asylum. There were hundreds of babies there. We held some babies for a long time and when we put them down they started crying," said Hawkinson.
"Staff there said there were not enough people in the asylum, so many of the babies had never been held for that long time."
Besides giving and contributing, Hawkinson also gained a lot through sports, including meeting and marrying his wife. "She came to my camp to give out gifts to the kids, and I saw that she was good looking." Now, they had been married for more 20 years.
"My dream of a basketball camp is to get kids from all over the world, and we do basketball and some culture exchanges," said Hawkinson when asked about his future plan.
"This is my dream for 20 years to bring the young kids from the whole world before they developed their own idea of what things are ought to be."
Video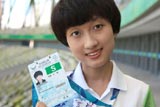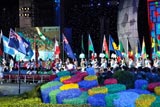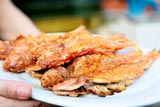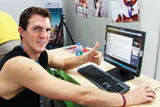 About Shenzhen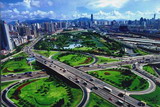 Shenzhen is located at the southern tip of the Chinese mainland on the eastern bank of the mouth of the Pearl River and neighbors Hong Kong.

The brainchild of Deng Xiaoping, the country's first special economic zone was established here by the Chinese Government in 1980. It has been a touchstone for China's reform and opening-up policy since then.