Universtiy students should be encouraged to play sports
Updated: 2011-08-15 16:18
(Xinhua)
SHENZHEN, China - More students should be encouraged to play sports, said a university president at the World University Presidents Forum on Sunday.
"Speaking of university sports, we usually think of those students who take sports as their career," said Zhong Bingshu, president of Capital Institute of Physical Education. "But what about those ordinary students?"
"As university presidents, we should encourage all the students to play sports while we also encourage top athletes to win good results at sports competitions," said Zhong.
Chinese athletes were usually professional players and were trained by the provincial or national teams, said Zhong, and only when they retired at 25 or 30, could they have the chance to go to college. "It's a bit late then," he added.
It's actually a matter of balance, said Bertil Anersson, president of Nanyang Technological University. "It's the balance between sports and academics, just like the balance between art and science."
Aiming at enhancing exchanges and cooperation among universities from home and abroad, the forum attracted 163 university presidents from 68 countries and regions over the five continents.
Video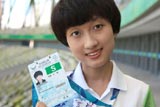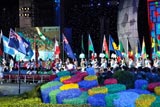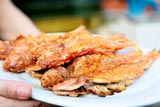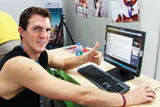 About Shenzhen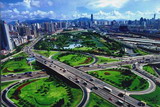 Shenzhen is located at the southern tip of the Chinese mainland on the eastern bank of the mouth of the Pearl River and neighbors Hong Kong.

The brainchild of Deng Xiaoping, the country's first special economic zone was established here by the Chinese Government in 1980. It has been a touchstone for China's reform and opening-up policy since then.