MADISON BUMGARNER (BASEBALL)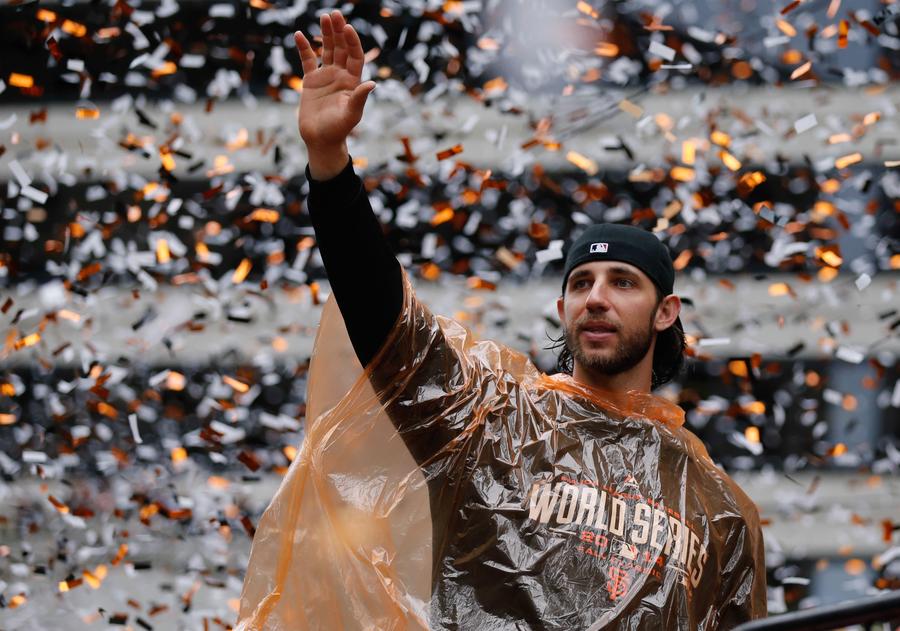 San Francisco Giants starting pitcher Madison Bumgarner waves to the crowd during the World Series victory parade on Market Street in San Francisco in this Oct 31, 2014 file photo. [Photo/Kelley L Cox-USA TODAY Sports, Agencies]
San Francisco pitcher Madison Bumgarner saved the day and the World Series for the Giants with a Game Seven effort that capped a record-breaking performance in the Fall Classic.
The 25-year-old country boy from North Carolina put a spell over the Kansas City Royals, pitching five shutout innings of relief to preserve a deciding one-run win on two days rest after winning twice as a starting pitcher.
The 6-foot-5 lefty was credited with the longest save in Series history and totalled 21 innings, nine hits, one run, 17 strikeouts and one walk in the best-of-seven. In winning a third championship ring he set all-time career World Series marks for lowest ERA (0.25) and fewest hits per nine innings (3.5).