Seattle Seahawks thrash Denver Broncos to win Super Bowl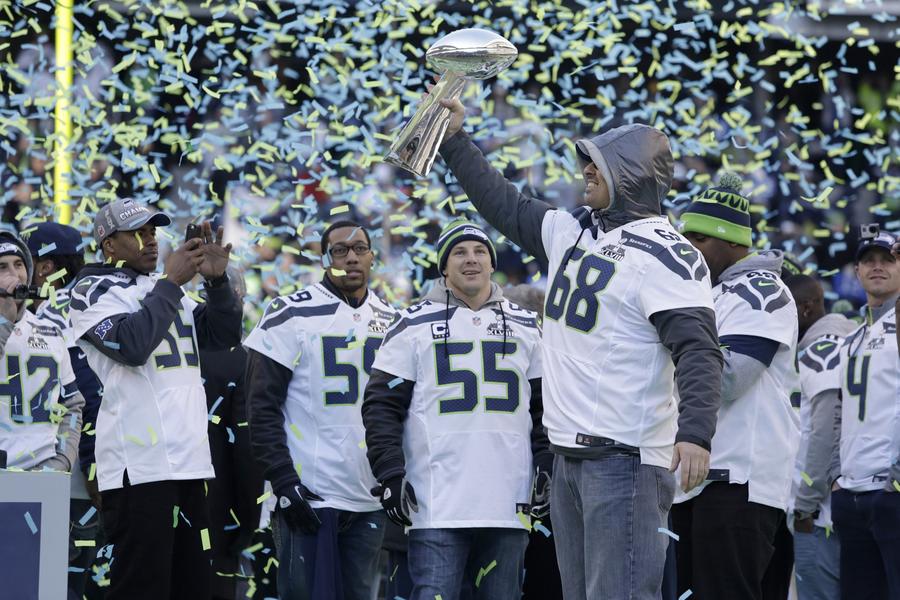 Seattle Seahawks' Breno Giacomini (68) holds the Vince Lombardi Trophy at Century Link Field after the NFL team's Super Bowl victory parade in Seattle, Washington in this February 5, 2014 file photo. [Photo/Agencies]
A Seattle defense made up of a bunch of overlooked and unwanted players completely nullified a Peyton Manning-led offense that had set an NFL record for points in a season in one of the most one-sided Super Bowl's ever.
The 43-8 thrashing was a performance worthy of some of the greatest defensive teams in NFL history and drew comparisons with the Pittsburgh Steelers' "Steel Curtain", the 1985 Chicago Bears with William "Refrigerator" Perry, and the Ray Lewis-led Baltimore Ravens of 2000.
"A bunch of misfits, that's what they called us," said defensive end Red Bryant. "A bunch of nobodies. Inexperienced. Ain't never been there. You see what misfits get you. You see what over-achievers get you."