Brazil suffer 7-1 World Cup humiliation against Germany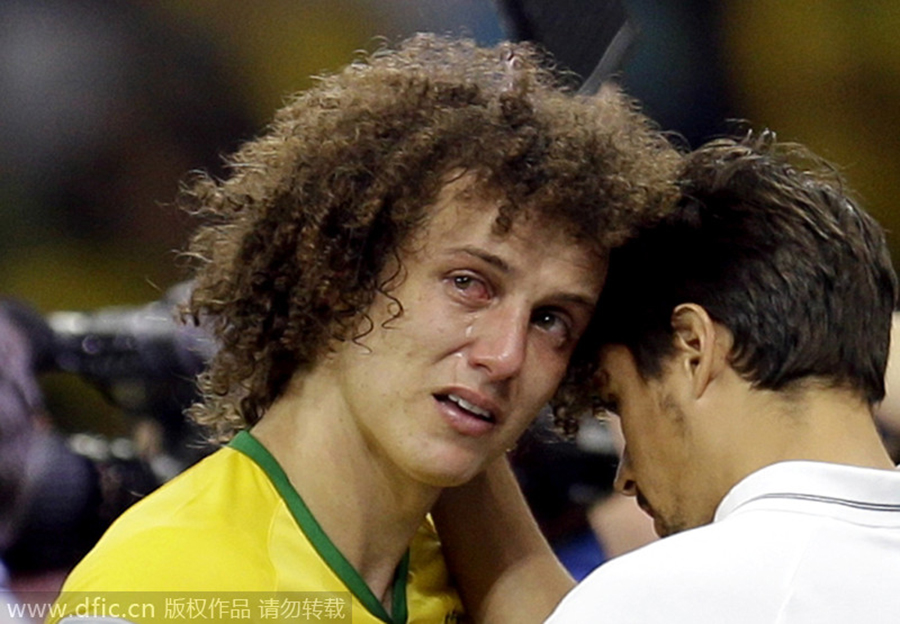 Brazil's David Luiz, left, is consoled by a team member after Germany defeated Brazil 7-1 to advance to the finals during the World Cup semifinal soccer match between Brazil and Germany at the Mineirao Stadium in Belo Horizonte in this July 8, 2014 file photo. [Photo/IC]
"Historic Disgrace" screamed the Folha de S.Paulo's headline, as a shocked nation digested a 7-1 World Cup semi-final defeat by Germany on home soil.
While many pundits had speculated that this Brazil side lacked the sparkle of previous vintages, nobody predicted they would suffer perhaps the greatest shame in their illustrious footballing past.
Germany inflicted a swift and sudden demise, taking a 5-0 lead after 29 minutes in front of a stunned audience at Belo Horizonte's Mineirao stadium.
Perhaps out of sympathy, Joachim Loew's eventual champions lifted their foot off the gas and coasted home, scoring just twice more in the second half, before Oscar made an apologetic mark on the scoreboard for Brazil in the 90th minute.