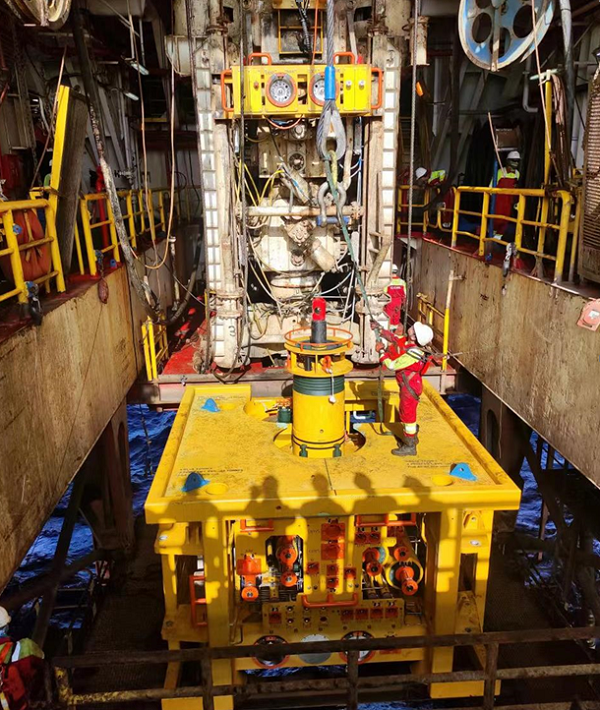 The first domestic subsea tree mainly applied in the petrochemical industry is recently put into use in Hainan. [Photo/liangjiang.gov.cn]
China's first subsea tree was recently officially put into use in Hainan province, according to local news reports on July 7. The subsea tree was indigenously developed by CSSC Chongqing Qianwei Technology Group Co – a company based in Liangjiang New Area, Southwest China's Chongqing municipality. It is a significant step forward for the nation's core facility research and production for the development of deep-water oil-gas fields.
Subsea trees are structures attached to the top of subsea wells to control the flow of oil or gas to or from a well, and can also monitor and adjust deep-water oil pumping work.
Subsea tree development technologies were previously only produced by several foreign companies, and exported subsea trees are usually expansive and limited in use. The domestic subsea tree can reduce costs by 27 percent.
Qianwei Tech was founded in 1966 and is a national high-tech enterprise devoted to addressing core technological problems in marine resource development in China, and has been participating in the domestication of the subsea production system.
The company's design team has carried out a series of product functional tests to meet stringent international standards in seam strength and material strength of subsea trees. The qualification certificates were all issued by international authoritative third-party testing institutions.