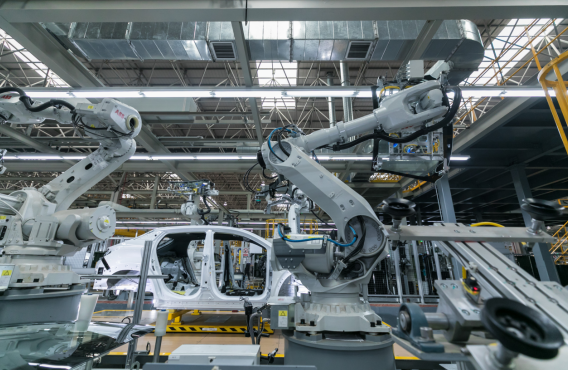 A production line of Changan Auto in Liangjiang. [Photo/liangjiang.gov.cn]
Liangjiang New Area in Southwest China's Chongqing municipality is currently pursuing the integrated development of its international trade logistics with its backbone industries.
The new area posted $550 million in foreign investment in actual use, up 14.7 percent year-on-year. Its exports and imports grew by 10.2 percent to 71.77 billion yuan ($10.69 billion). New breakthroughs have been made since last year in terms of the number of market entities, business development, platform establishment and corporate services.
A group of large-scale enterprises facing the global market have been brought in, optimizing Liangjiang's trade structure. Cross-border e-commerce last year registered year-on-year growth of more than 50 percent.
In addition, the government is currently helping local automakers achieve transformation. Stimulated by automobile manufacturers Changan Auto and SAIC FIAT, the new area's foreign trade upgrading base (the automobile and auto spare part sector) recorded 4.59 billion yuan in foreign trade during the first quarter of this year.
Over the same period, Guoyuan port boasted a total cargo throughput of 5.85 million metric tons. By 2035, the added value of Liangjiang's logistics industry is expected to exceed 50 billion yuan.