Major projects plan issued by Liangjiang New Area
Chongqing in Southwest China issued a 2-trillion-yuan ($314.4 billion) list of 160 major programs on Feb 7 to boost the development of the Chengdu-Chongqing Economic Circle.
The list highlighted the network of modernized infrastructure, modern industry system, scientific innovation, Chengdu-Chongqing cultural tourism corridor, and collaboration with Chengdu on the ecosystem and public services.
The modern industry system saw 72 programs, the most significant amount, with a total investment of 540.2 billion yuan.Scientific innovation, among the municipality's top priorities, received 30 programs totaling 75 billion yuan.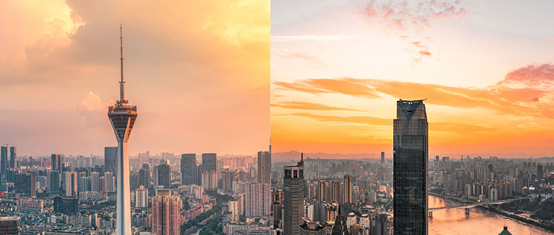 Chengdu-Chongqing Economic Circle, as China's new economic engine, covers about 185,000 square kilometers and takes up 1.9% of the country's total land territory. [Photo/iChongqing]
The two sectors have received constant efforts and saw some promising outcomes recently.
On January 22, the "Qingou 30" hydrogen-powered UAV gave its first flight in the Chongqing's Liangjiang Collaborative Innovation Zone. With fixed wings, vertical take-off and landing ability, and a 9-hour endurance with speeds of 18 – 25 m/s, the "Qingou 30" becomes the most durable UAV in the same range of products in China. It was a technological breakthrough for Chinese UAV researchers as no one launched the development of hydrogen-powered UAVs with the same standard before.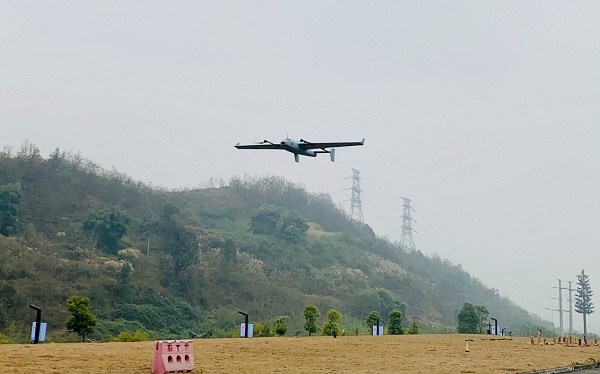 The Qingou 30 flies over a test field as it soars to be the first of its kind in the world of UAVs [Photo/Liangjiang Collaborative Innovation Zone]
The Liangjiang Collaborative Innovation Zone has become the critical thought center of Chongqing, creating innovative ideas and transfering them into industrial fruits.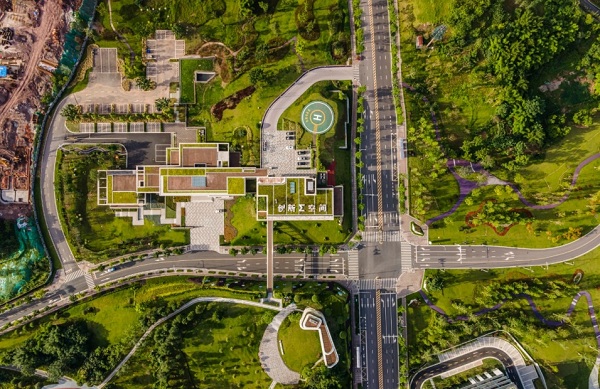 Liangjiang Collaborative Innovation Zone, announced in 2019, conglomerates research institutions of domestic and international universities. [Photo/Liu Jingting]
To make up for Chongqing's shortage in scientific research, the Liangjiang Collaborative Innovation Zone introduced 40 research institutions, from domestic and international universities, with 14 teams led by academicians of the Chinese Academy of Sciences and over 1,700 innovative talents. Up to December 2021, the area has incubated 66 enterprises.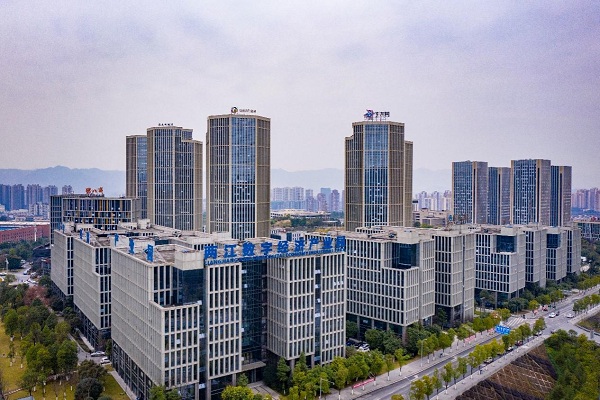 Liangjiang New Area Digital Economy Industrial Park gathers domestic digital economy giants, as well as local emerging digital economy companies. [Photo/Lan Tian]
Technology innovation also supports the emergence of consumer finance company, Mashang Consumer Finance. It has been recognized as the 7th Chinese unicorn enterprise in 2021 and one of three leaders in the consumer finance field within less than seven years.
Zhao Guoqing, the chairman of Mashang Consumer Finance, said that the company has built a technological advantage in AI application scenarios like digital retail credit systems, robot outbound calls, and smart interaction platforms.
This company is only a glimpse of Chongqing's Liangjiang New Area Digital Economy Industrial Park where the development of digital enterprises is flourishing.
As Chongqing's digital economy base, the park attracts digital economy businesses and builds an environment for such companies to be incubated. About 900 digital economy enterprises registered there in 2021, making the total number over 6,300.
Last year, the added value of the digital economy in Liangjiang New Area accounted for one-third of Chongqing.
Leading Chongqing's development in their respective sectors, the Liangjiang Collaborative Innovation Zone and the Liangjiang New Area Digital Economy Park have been given great significance by the Liangjiang New Area, where they are situated. They are among the newly released implementation plan of the new area's 10 major projects.
The plan clarified its main goal and prioritized tasks for each project, covering scientific innovation, smartization and new infrastructure, urban construction, international business and communication, high-quality livelihood, and environmental protection.
It laid out the blueprint of the new area and revealed its strategic directions and ambition to achieve high-quality development as the major driving force of Chongqing's fast-paced growth and the co-prosperity of the Chengdu-Chongqing Economic Circle.
According to the plan, the Liangjiang Innovation Collaborative Zone will continually carry out the concept of science + industry to enable scientific and industrial innovation especially in emerging industries. It also sets the goal of creating a favorable environment for talents home and abroad to conduct research and achievement transformation.
The Liangjiang New Area Digital Economy Industrial Park will highlight AI+, big data+, and 5G+ as well as focus on emerging sectors including integrated circuits, the new generation of information products, software, and IT services. It aims to build a gathering place for innovative companies with an increasingly attractive digital economy ecosystem.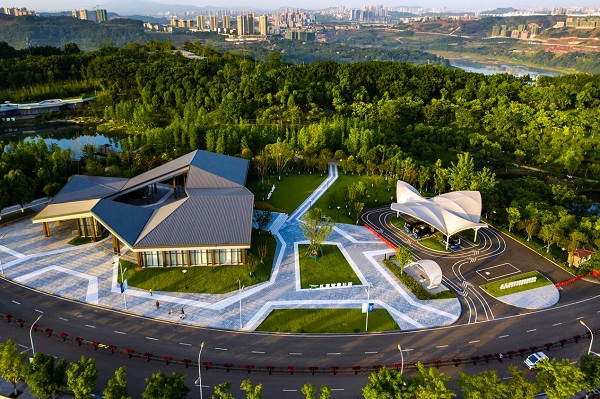 Lijia Smart Park demonstrates the future of smart living applications to visitors. [Photo/Zhang Kunkun]
As the first national-level development area in inland China, Liangjiang New Area has been serving as the gateway of inland opening-up and playing a leading role in China's Western Development Strategy.
In 2021, the new area's GDP hit 11.8%, a record high in the past five years. It accommodates half of the FG 500 companies that have settled in Chongqing and realized $3.26 billion of the actual utilization of foreign capital.