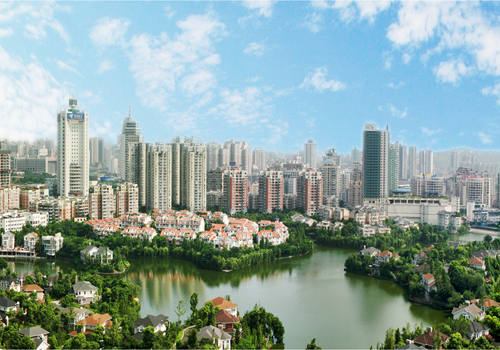 Yubei district was a part of Jiangzhou county of Bajun county from the Shang Dynasty (1600-1100 BC) to the Three Kingdoms (AD220-280).
The county of Jiangbei was established in 1914 and was named Yubei district of Chongqing city in December 1994.
Yubei is located near the Yangtze River and Jialing River, and is a key part of Chongqing's urban area and also of Liangjiang New Area.
Yubei has 11 towns and 15 streets in an area of 1,452 square meters – with a population of 1.11 million at the end of 2012.
The district's economy has developed in recent years – and it is now one of the most prosperous districts in the city, with the highest GDP.
It was included in the country's list of Top 10 Industrial Districts and Counties for six successive years, and its total investment in fixed assets ranks first in Chongqing for a dozen years.
Yubei also focuses on the wellbeing of its residents amid its development. It was named a National Civilized City in Western China, and has won over 30 national honors.
Its strategy focuses on the opening-up policy, ecology, culture and balance urban and rural development during the 12th Five-Year Plan (2011-2015).
Yubei aims to assist Chongqing's opening-up process and fulfill the general objective in building a prosperous society.
At the end of the 12th Five-Year Plan (2011-2015), Yubei district had an industrial system focusing on advanced manufacturing industry and modern service industry - and played an important role in Chongqing's economic growth.
The district's modernization and internalization were accelerated, and it had built an image as a demonstration area of Chongqing.