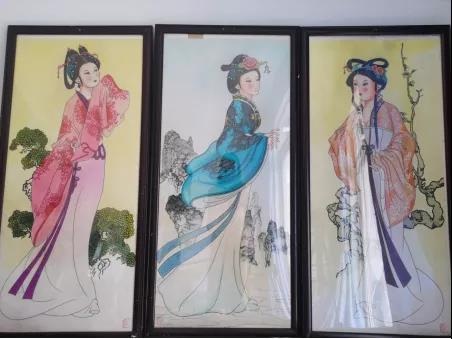 Each of Fan's paintings depicts a different woman and provides a glimpse into life in the royal palace during the Tang Dynasty. [Photo provided by Fan Ping]
At 42, Fan has already completed 3,000 portraits of ladies in the Tang Dynasty as nobody believed she could.
"Not even my father supported my undertaking, but I did it anyways. It has already become an important part of my life, a way to record what I've been through and express how I feel. When I am going through tough times, the women I paint look gloomy as well," Fan said. She has painted over 3,100 portraits of women from the Tang Dynasty so far.
In 2005, her paintings were exhibited at the Asia Pacific Cities Summit and Mayors' Forum. Three years later, 10 of her paintings were exhibited at the 2008 Beijing Olympics Games.
After retiring, Fan settled in the Liangjiang New Area and runs a paper-cutting class for her community. "Both painting and paper-cutting are types of traditional Chinese art, which require peace of mind and enable people to find beauty in things," Fan said, "I hope to find a person to pass my paper-cutting skills onto. As for painting, it is my special connection with traditional Chinese culture, so I'm not going to quit."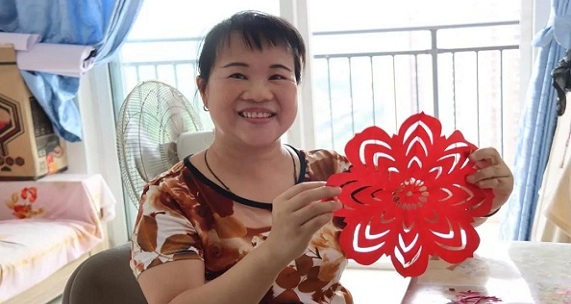 Fan Ping with her flower-shaped paper-cut. [Photo provided by Kenny Dong]