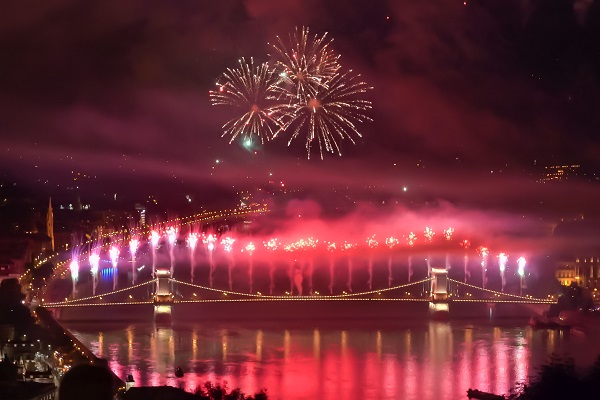 Fireworks explode over the Danube in Budapest, Hungary. [Photo/xinhuanet.com]
A direct flight linking Chongqing, Southwest China and Budapest, capital of Hungary, will be launched by Hainan Airlines on Dec 27.
The flight will be operated by Boeing 787-9 Dreamliner every Monday and Friday. Flight HU791 will depart from Chongqing Jiangbei International Airport at 1:40 am and arrive in Budapest Ferenc Liszt International Airport at 5:30 am, local time.
Flight HU792 will depart from Budapest at 12:40 pm and arrive in Chongqing at 5:00 am, local time.
Passengers can book the tickets at Hainan Airlines' official website or call Hainan Airlines' customer service hotline.
Since 2015, Hainan Airlines has launched direct international flights to link Chongqing with Rome, Los Angeles, New York and Paris, as well as connecting flights to Chicago, Toronto, Boston and Seattle.
As one of the key countries involved in the Belt and Road Initiative, Hungary is one of China's most important trade partners in East Europe. The direct flight is expected to bring more opportunities to China's exchanges with Hungary and neighboring countries.