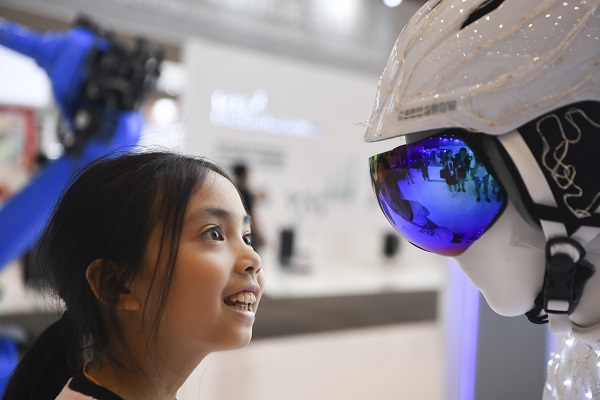 A girl visits the Smart China Expo in Chongqing, Southwest China, Aug 25, 2019. [Photo by Wang Quanchao/Xinhua]
Organized by the Ministry of Science and Technology, the Ministry of Industry and Information Technology, the Chinese Academy of Sciences, the Chinese Academy of Engineering, China Association for Science and Technology and the government of Chongqing, the 2019 Smart China Expo was held on Monday in Southwest China's Chongqing.
Themed "Smart technology: empowering the economy, enriching life", the expo is composed of various conferences, exhibition, contests and forums.
Diverse topics focusing on smart industry, smart manufacturing and smart application, smart technology, and big data, will be involved in those events, while experts and industry insiders from home and abroad are invited to pool wisdom and insights, as well as share experience for the development of smart technology.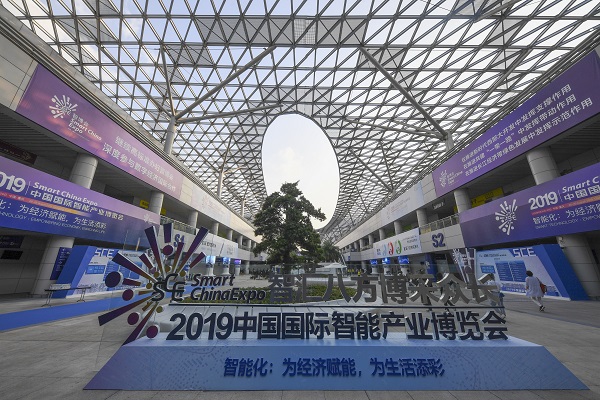 Photo taken on Aug 25, 2019 shows the site of the Smart China Expo at Chongqing International Expo Center in Chongqing, Southwest China. [Photo by Wang Quanchao/Xinhua]
International competitions, including self-driving vehicle challenge, international drone racing competition, big data open innovation application contest, will be held at the expo, with 415 overseas teams and contestants from 21 countries and regions to attend.
Representatives including heads of international organizations, academics and high-level enterprise officials from nearly 60 countries and regions, and more than 800 domestic and foreign enterprises are in Chongqing attending the expo.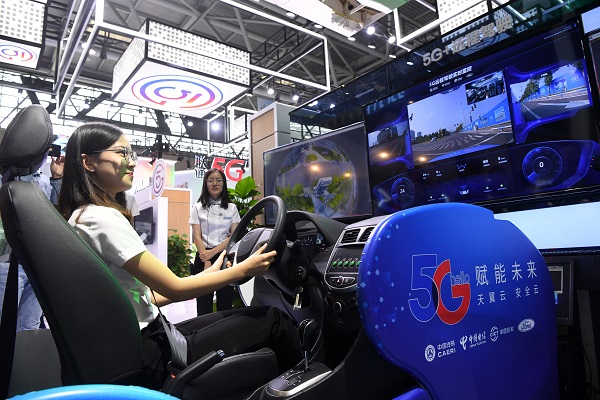 A staff member shows a 5G-based remote driving technology during the 2019 Smart China Expo in Southwest China's Chongqing municipality, Aug 26, 2019. [Photo by Tang Yi/Xinhua]