The Long March 2D rocket launched an experimental satellite, "Chongqing" (Hongyan 1), on Dec 29, 2018, marking the start of the construction of the Hongyan (swan goose) global satellite constellation communication system.
The first stage of the Hongyan system, with 60 core satellites built by the China Aerospace Science and Technology Corporation (CASC), will be put into operation in 2022. It will function as a conduit for global mobile communications, internet of things and navigation enhancement.
The second stage of the system will consist of over 100 broadband communication satellites, which will allow internet access anywhere on earth.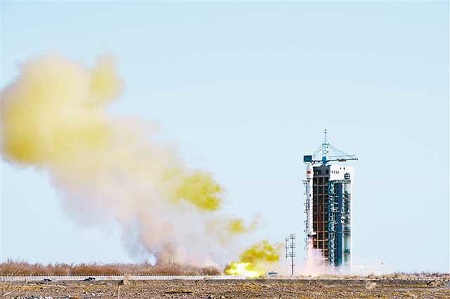 The first experimental satellite "Chongqing" is launched by the Long March 2D rocket at Jiuquan Satellite Launch Center on Dec 29. [Photo/liangjiang.gov.cn]
Statistics show that network coverage in China exceeded 50 percent in 2015, higher than the worldwide rate. The construction of the Hongyan system will fill the communication gap in remote areas.
The system is the largest project Chongqing signed during the 2018 Smart Expo. With a first stage investment of 20 billion yuan ($2.9 billion), Chongqing Liangjiang New Area will build the project's global headquarters, equipped with operating centers, talent training bases and industrial parks.
The name of the system's first satellite is named after the location of its headquarters.
The project will build China's first independent global low earth orbit (LEO) satellite mobile communication and space internet system. With a high efficiency business model, the system will lead up and downstream industries with an output value exceeding 100 billion yuan.
So far, Liangjiang has introduced 20 aerospace projects to the area with a social investment of over 50 billion yuan, following a whole industry chain development pattern.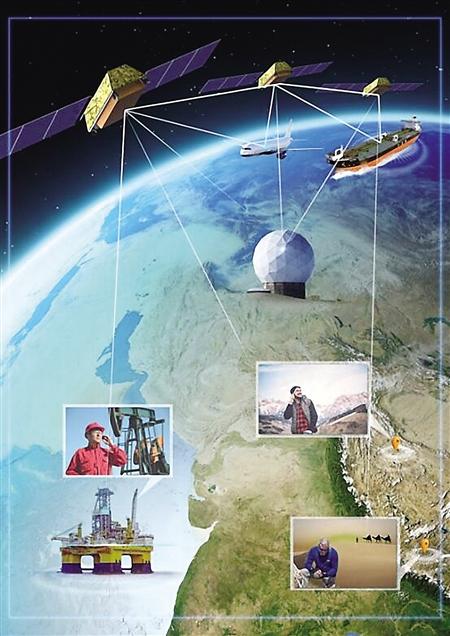 When the Hongyan system is built, it will provide mobile communication and internet access anywhere on earth. [Photo/liangjiang.gov.cn]