In Chongqing's Liangjiang New Area, the International Exhibition and Trading Center has witnessed a total trade volume of 600,000 bottles of wine imported from France, Spain, Portugal, Italy, Germany and the United States.
"With the 600,000 bottles of wine traded so far, we can fill 200 standard swimming pools," said a manager of the exhibition center.
The wines were traded to Sichuan and Guizhou provinces in Southwest China, making Chongqing a regional trade hub for over 70 imported wine brands.
Having passed the severe quality inspection at customs, the imported wine is available for both individuals, agents and retailers.
The wine wholesale market is the first of its kind in Chongqing Free Trade Port Area. Thanks to the area's favorable policies, the prices are much lower than elsewhere, with discounts from 10 to 30 percent available.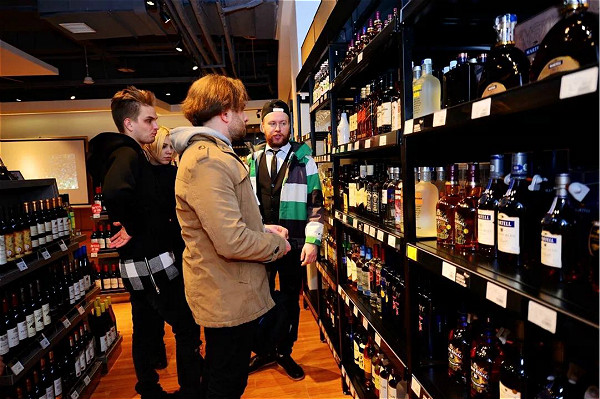 Foreign customers seek for their favourite brands in the wine market. [Photo/liangjiang.gov.cn]
The wholesale market not only enable locals to taste high-quality wines from the world's most famous vineyards, but also helps to build up a standardized wine market in Chongqing and further afield.
In the past, Chinese wine lovers used to find it hard to pick different brands in the domestic wine market, mainly due to the monopoly on wine held by foreign trade companies, language barriers and cultural differences.
On the basis of in-depth market research, the wholesale market selected over 70 foreign wine brands, whose prices range from a few dollars to hundreds of thousands, said a manager of the Chongqing International Exhibition and Trading Center.
With an area of 47,000 square meters, the exhibition & trading center has been functioning as a service window for import expos, custom declarations, match-making events, as well as a provider of warehousing and logistic services.
The centre was first established in October 2014 and is planning to host wine parties and cultural shows to draw in more customers.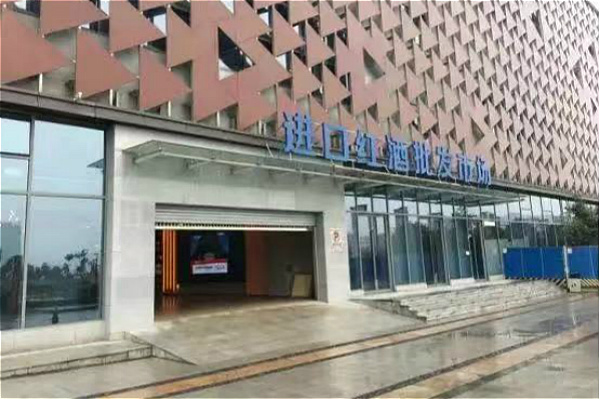 The wine wholesale and retailing market is located on the first and second floor of the Chongqing International Exhibition and Trading Center, No 8 Nanping North Road, Nan'an district, Liangjiang New Area, Chongqing. [Photo/liangjiang.gov.cn]