As the Upper Yangtze River City Flower Expo prepares to blossom in Liangjiang New Area in Southwest China's Chongqing on Nov 7, three creative sculptures will be added to Jiangbeizui Central Park in the municipality's CBD.
Undergraduates from Sichuan Fine Arts Institute were invited by the Flower Expo to design the three sculptures using the theme of "Love and Flowers".
According to the young artists, their design philosophy will integrate aesthetic value with interactive functions. Their works, for one, will fit with their surroundings without any sense of incompatibility. For another, tourists will find these sculptures perfect spots to take selfies or group shots.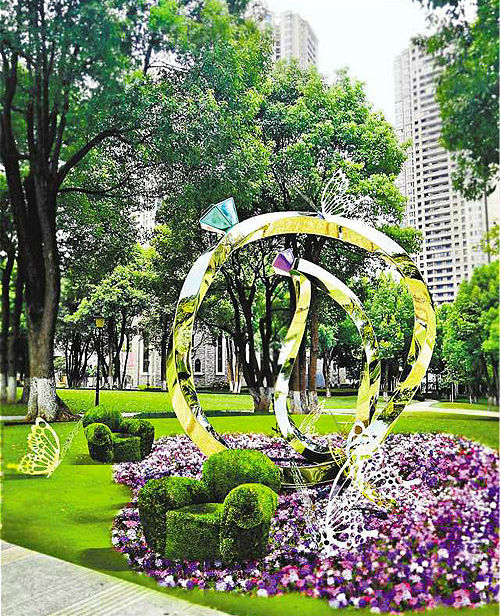 "The Dance of the Rings" consists of two dancing rings whose height reaches three meters. [Photo/liangjiang.gov.cn]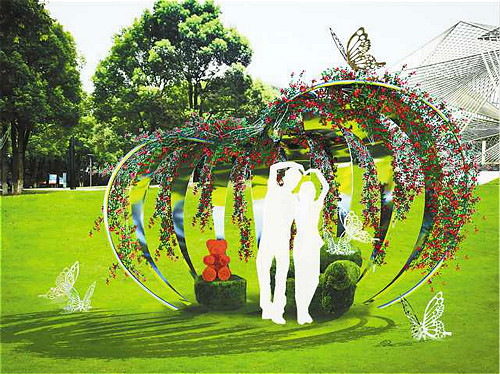 "Lingering for Love" looks like a house under whose roof love birds can record their most memorable moments. [Photo/liangjiang.gov.cn]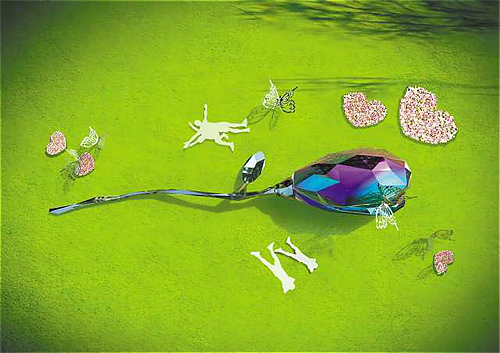 "In the Name of Roses" is a 9.5-meter-long giant rose with "butterflies" flying around. [Photo/liangjiang.gov.cn]
The sculptures will be made of stainless steel, which can guarantee dreamy visual effects and a romantic atmosphere.
Jiangbeizui Central Park has long been a popular spot for lovers and couples.
With the sculptures being exhibited at the coming Flower Expo, tourists from across China will have the chance to get a closer look at how flowers are meeting with love in Liangjiang, Southwest China's Chongqing municipality.