Shortly after the first successful tumor resection using a Haifu high-intensity focused ultrasound scalpel in Egypt in July, a uterine fibroid surgery was also successfully completed in Farrer Park Hospital in Singapore.
Farrer Park Hospital is the first private hospital in Singapore to adapt the high-intensity focused ultrasound tumor treatment system funded by Chongqing Haifu Medical Company.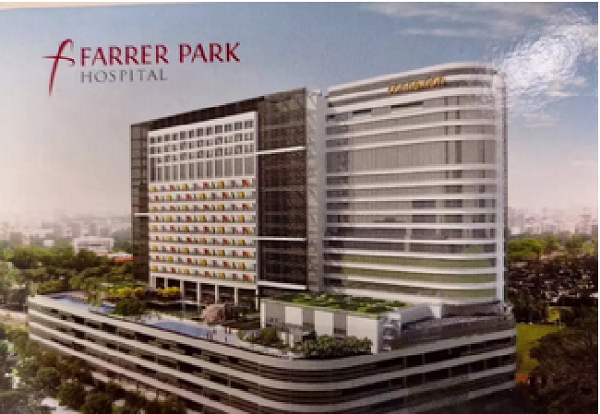 Front side of Ferrer Park Hospital. [Photo/liangjiang.gov.cn]
Performed by professor Lee Keen Whye under the guidance of doctors from Haifu Medical, the patient felt no discomfort and was able to resume normal activities the second day after the surgery.
The scalpel converts focused ultrasound into heat and kills tumor cells using high temperatures. The necrotic tissue can be absorbed gradually by the body and organs outside the treatment area are not affected.
Before the invention of this ultrasound technology, doctors usually treated uterine fibroid by removing the entire uterus to prevent tumor recurrence.
The ultrasound scalpel first successfully treated patients with bone tumors, breast cancer, liver cancer and soft tissue tumors in 1998, and it was approved for clinical application in 1999, entering the international medical market which had been monopolized by General Electric, Siemens and Philips for years.
In addition to Singapore, the ultrasound scalpel has been exported to medical institutions in 25 different countries and has treated 100,000 cancer patients.
Located in Liangjiang New Area, Chongqing Haifu specializes in the research, application and marketing of high-intensity focused ultrasound medical instruments, and has over 100 international patents.
Taking advantage of the biopharmaceutical industry and ecological health preservation, Liangjiang is establishing a health industry cluster and making progress in bio-pharmacy and medical instrument manufacturing.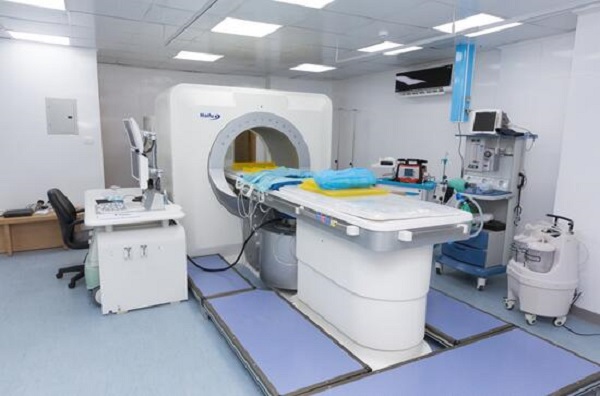 The high-intensity focused ultrasound tumor treatment system funded by Chongqing Haifu Medical Company. [Photo/liangjiang.gov.cn]