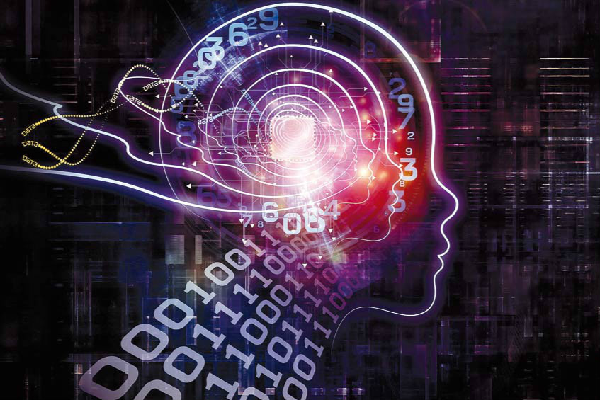 Liangjiang New Area in Southwest China's Chongqing has made significant progress in advancing artificial intelligence. [Photo provided to chinadaily.com.cn]
Chongqing's Liangjiang New Area announced during the 2018 Asian Conference on Artificial Intelligence Technology that it will work with Chongqing University of Technology to set up a college of artificial intelligence.
The new college will drive the development of AI in terms of scientific theories, software engineering and hardware support admitting more than 500 postgraduates and undergraduates.
"Chongqing Liangjiang College of Artificial Intelligence will promote coordination between industries and universities, forging an ideal ecology for the deep combination of production, education and research," Zhang Guozhi, deputy director of Liangjiang New Area, said during the AI conference on June 9.
Themed "Intelligence Creation, Create future", the 2018 conference, which ran from June 8 to 10, invited many well-known experts, such as Professor Cesare Alippi (Politecnico di Milano, Italy), Professor Colin Harrison (Arizona State University, the US) and Professor M. Osman Tokhi (London South Bank University, UK) to share their insights with the audience.
Artificial intelligence (AI), genetic engineering and nano science are commonly acknowledged as the most revolutionary technologies in the 21st century. The wave of AI in particular, has already swept the world, and Chongqing is no exception.
"Liangjiang New Area is beefing up efforts to build a group of R&D platforms for AI innovation, which will further integrate big data, artificial intelligence and the real economy," noted Zhang, "AI-related industries are going to be a new powerhouse of Chongqing's economy."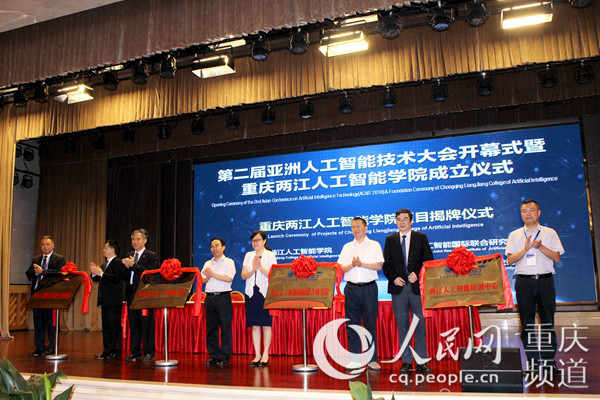 Foundation ceremony of Chongqing Liangjiang College of Artificial Intelligence in Liangjiang New Area on June 9 [Photo/people.cn]