The Chongqing Science and Technology Museum has proved a popular option for parents with children over summer vacation, Chongqing Daily reported on Aug 14.
Children have the chance to try their hands at making chicken feather pens and drawing chicken designs on red envelopes. There is even an activity where children can play sports and dance with the museum's robot exhibits.
The museum is a modern, integrated and multifunctional venue for scientific and educational events for public benefit.
The museum, covering an area of 37 acres (0.37 hectares) is located in the Jiangbeizui Central Business District (CBD), at the intersection of the Yangze River and Jialing River. It was built at a cost of 567 million yuan, and the construction was completed in September 2009.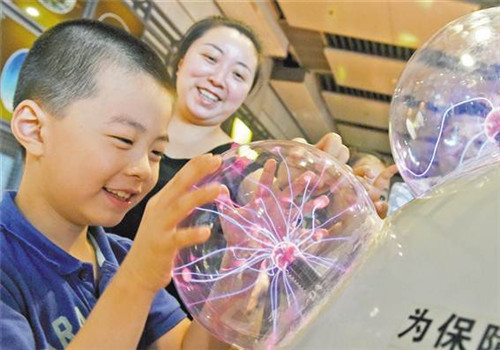 A boy experiences a technology ball with accompany with his mother at the Chongqing Science and Technology Museum. [Photo by Xiong Ming/Chongqing Daily]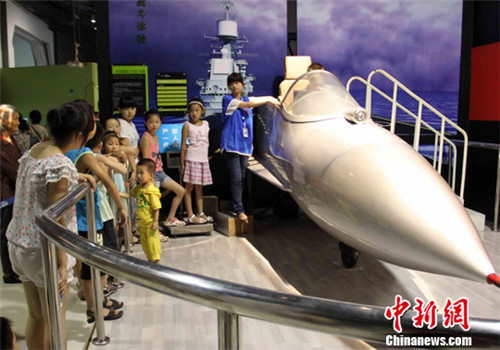 Children stand in line to experience a model aircraft at the Chongqing Science and Technology Museum. [Photo/chinanews.com]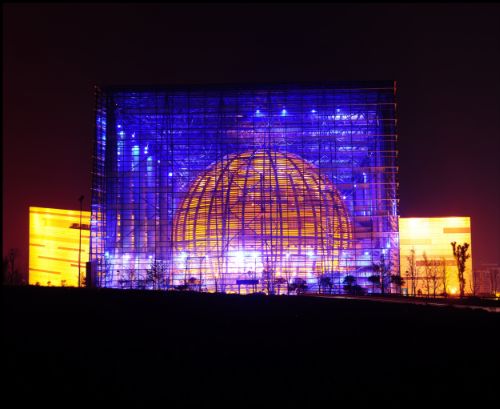 The exterior of the Chongqing Technology Pavilion is made of stone and glass and is meant to represent the city's mountains and rivers. [Photo provided to chinadaily.com.cn]
Edited by Zachary Dye