A new 3D printing exhibition and experience center became fully operational on July 18, marking the first one in Chongqing's Liangjiang New Area.
Located in Liangjiang's Jintai Intelligent Industrial Park, the center was funded by 3D Focus Group, the biggest 3D printing platform in China. It covers an area of 1,200 square meters and focuses on 3D printing technologies.
Wang Jing, general manager of the company's Chongqing branch, introduced that the center exhibits more than 150 3D printing products at present. Visitors can have interactive experiences, including body scans, printer operation presentations and maker course training.
Professional technicians will guide visitors to try the center's special projects, such as chocolate printing machines, virtual reality (VR), robots and 3D printing painting.
The 3D Focus has signed cooperation agreements with the Sichuan Fine Arts Institute, Chongqing Medical University and Chongqing Real Estate College to promote local 3D printing innovation and education.
Wang Jing said the company will provide teachers and students with a 3D printing course guide book, educational PowerPoint presentations and key knowledge videos to help students gain a greater understanding of 3D printing.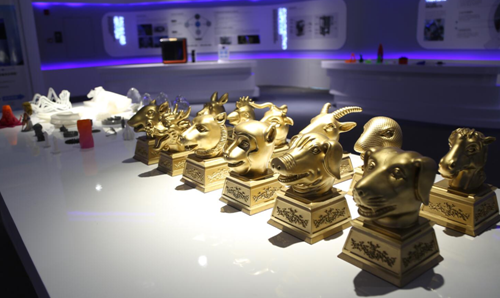 Metal 3D printed models of animal heads are exhibited at the Liangjiang 3D Printing Exhibition and Experience Center. [Photo/liangjiang.gov.cn]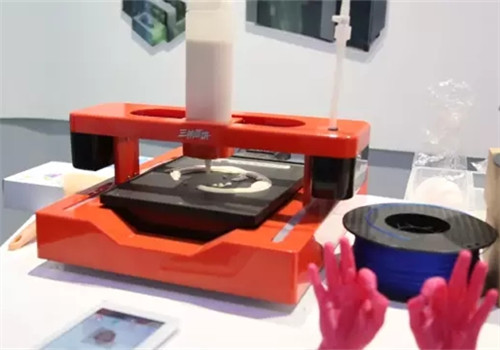 A 3D printing machine makes a butter pancake at the Liangjiang 3D Pprinting Eexhibition and Eexperience Ccenter. [Photo/liangjiang.gov.cn]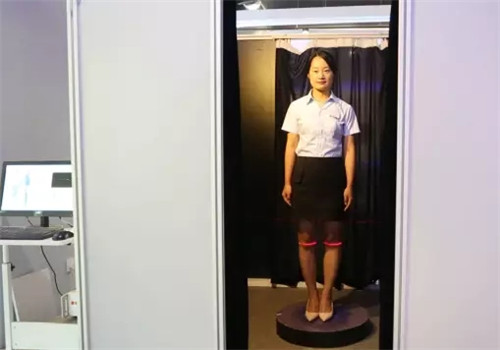 A visitor experiences the 3D body scaning machine for a customized cloth. [Photo/liangjiang.gov.cn]
Edited by Zachary Dye