Robots were recently used to inspect the underground pipelines of the Shuitu High-tech Industrial Park in Chongqing's Liangjiang New Area, liangjiang.gov.cn reported on July 12.
The 50-centimeter-tall robots, equipped with cameras, can rotate 120 degrees within a pipeline of a 300 mm diameter.
The robots are produced by HIT Robot Group (HRG), a high-tech company co-founded by the Heilongjiang provincial government, Harbin city government and the Harbin Institute of Technology.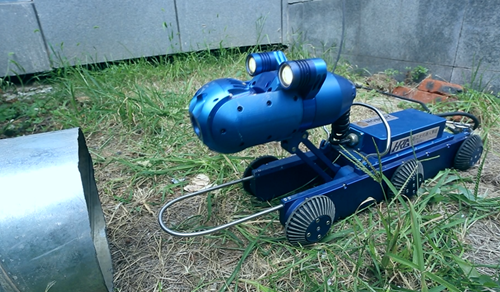 A pipeline inspection robot [Photo provided to chinadaily.com.cn]
With the video relay sent from the robots, workers are able to check and repair anticorrosion coating, and find foreign bodies blocking the pipelines.
Radar and sonar technologies allow the robots to provide electro-topographic maps, giving workers a better understanding of underground topography.
The robots have advantages over manual labor with their lower cost and higher efficiency and accuracy, according to an official from HRG.
Other types of industrial robots manufactured by HRG have also been widely used recently, including fire-fighting and security robots.
About 20 faults have been detected in the 500-kilometer underground pipe network of the Soil and Water Conservation High-tech Park since the robots were put into use at the end of last month.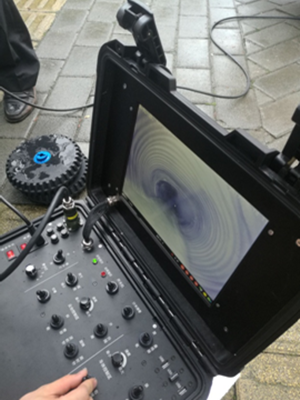 Workers view a video relay sent from a robot. [Photo provided to chinadaily.com.cn]
Edited by Zachary Dye