"From think mobile to think AI—the internet is just an appetizer, but artificial intelligent (AI) is the entrée," said Li Yanhong, founder and CEO of Baidu Inc, at the 2017 Baidu Union Summit in the municipality of Chongqing on May 23.
Baidu Union, a Baidu AdSense product, consists of several third-party websites and software applications. Over 230,000 partner websites have already been displaying Baidu Union ads as of May 2011.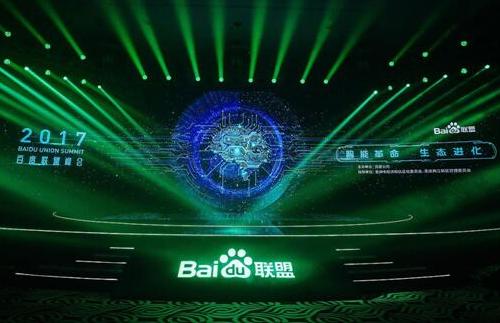 The 2017 Baidu Union Summit is held in the municipality of Chongqing on May 23. [Photo/liangjiang.gov.cn]
Hundreds of IT leaders, union members and IT entrepreneurs attended the summit to discuss the coming era of AI and the future evolution of Baidu Union.
Baidu has taken several steps to integrate AI technologies into people's lives. Baidu announced the Apollo project to launch an autonomous driving platform for its partners on April 19, a move to promote the development of self-driving technology. The company plans to introduce fully autonomous driving capabilities on highways and urban roads by 2020.
Li shared his thoughts on the AI era with entrepreneurs during the summit. He thinks internet companies have focused primarily on software in the past, but technology and customer experiences will play a more important role in the AI era.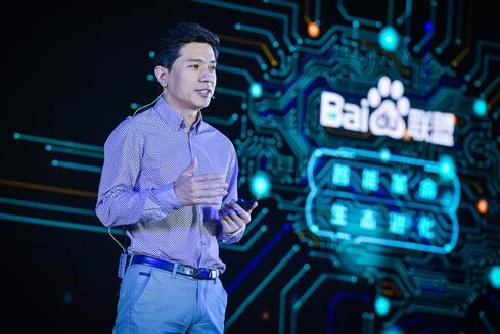 Li Yanhong, founder and CEO of Baidu Inc, shares his thoughts with entrepreneurs on how to seize chances in the coming AI era. [Photo/liangjiang.gov.cn]
"What promotes social progress is algorithms, not data," Li added.
Deng Mingsheng, general manager of Baidu Union, pointed out that dividends of union members have reached up to 40 billion yuan ($5.8 billion) since the union was founded in 2002.
Deng said Baidu will provide more support to union members, such as technology and management support, to cultivate more success for entrepreneurs in the coming era of AI.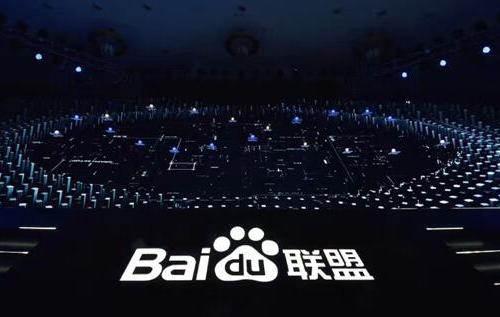 Hundreds of IT leaders, union members and IT entrepreneurs attended the summit to discuss the coming era of AI and the future evolution of Baidu Union. [Photo/liangjiang.gov.cn]
Edited by Zachary Dye