Chongqing Chang'an Automobile Co Ltd signed a strategic cooperation agreement with the world's largest semiconductor chipmaker Intel Corporation, during the 17th Shanghai International Automobile Industry Exhibition, which kicked off on April 19.
Both sides discussed further cooperation in four fields: self-driving cars, smart interaction, intelligent connection and artificial intelligence – to promote the development of intelligent automobiles.
Chang'an will explore intelligent driving technologies based on Intel's GOTM self-driving development platform. Technologies including environmental perception, precise GPS and route planning will be tested through Intel's platform.
A big data platform on intelligent connection will be built to develop Human-computer Interaction Technology. The platform is designed to ensure the security of vehicle information and users' data, as well as improve the driving experience and after-sales service.
Chang'an Automobile is one of the top four automobile groups in China and the top selling domestic Chinese automotive brand. According to the company's spokesperson, the company built a research base in California's Silicon Valley last year to accelerate its globalization and to be a "great backup" for the company's research and development on intelligent driving.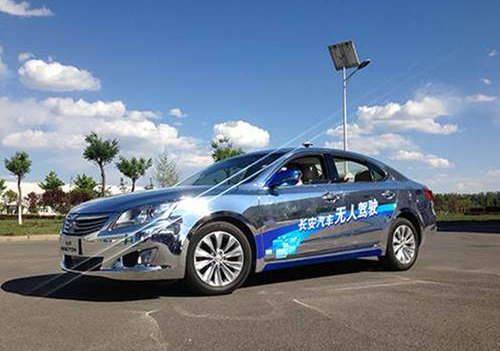 A self-driving car produced by Chang'an Automobile finished its first run from Chongqing to Beijing in April 2016.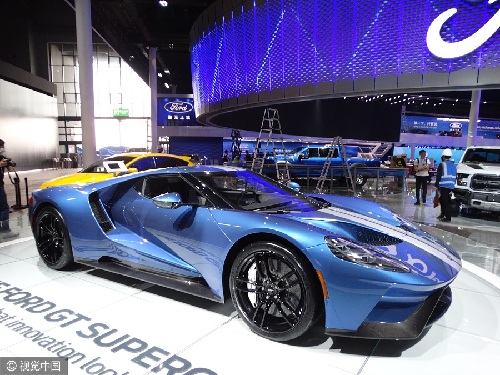 A Ford GT Supercar on display at Auto Shanghai, April 18, 2017. [Photo/VCG]
Edited by James Skinner