Children with abilities ranged on the autistic spectrum were given free medical checkups in Liangjiang New Area of Chongqing on April 2, in a bid to raise awareness of the neurodevelepmental disorder.
The event was held to celebrate the 10th annual World Autism Awareness Day. Established by the United Nations in 2007, World Autism Awareness Day highlights the need to improve the quality of life for those with autism so they can lead full and meaningful lives as an integral part of society.
A healthcare team from Kindcare Genegrow Children's Hospital opened an outdoor clinic to offer free consultancy and medical checks for children with autism.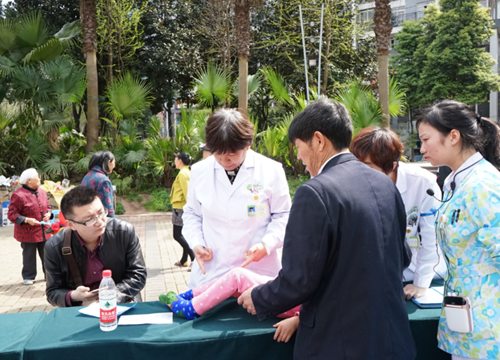 Doctors from Chongqing Kindcare Genegrow Children's Hospital provide a medical checkup for a child with autism. [Photo/liangjiang.gov.cn]
More than 80 volunteers from Southwest University of Political Science & Law and Southwest University in Chongqing distributed brochures to citizens across Liangjiang New Area, appealing the public to be more aware and supportive to related issues.
He Xiaodong, president of Chongqing Kindcare Genegrow Children's Hospital and organizer of the event, said that the hospital will support autistic children in need with a fund of 12,000 to 20,000 yuan ($2,904) per year for daily treatment and care.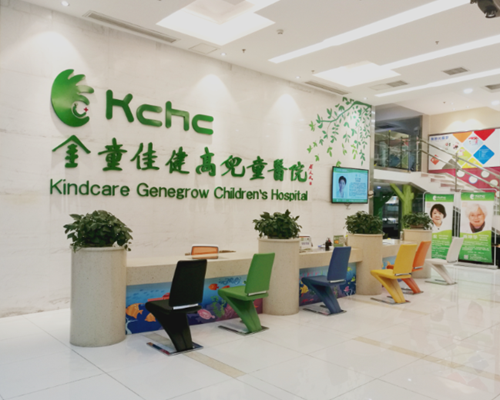 Chongqing Kindcare Genegrow Children's Hospital provides extensive autism services. [Photo/liangjiang.gov.cn]
Autism is a lifelong neurological condition that manifests during early childhood, irrespective of gender, race, or socio-economic status. Appropriate support, accommodation, and acceptance of this neurological variation allow those with autism to enjoy equal opportunities, and full and effective participation in society.
Edited by Owen Fishwick