With warm weather and blooming rape flowers, Guangyang Island Park in the southwestern Chinese city of Chongqing, has become one of the hottest scenic spots in the region.
Since the beginning of the 2017 Guangyang Island Rape Flower Viewing Activity at Guangyang Island Park on Feb 25, the park has attracted over 290,000 visitors, according to statistics from Guangyang Island Development Investment Co Ltd on March 9.
The 20-day flower viewing activity will last until March 16, and it is expected that large numbers of visitors will come to take photos and cycle around the island with their friends and families.
The vibrant yellow rape flowers cover an area of around 1,000 mu (66.67 hectares) along two major roads on Guangyang Island and the island ring road.
The island, known for its pleasant environment, is where residential communities, hotels, and sports and entertainment facilities are located.
Guangyang Island Park is a 54-hectare urban oasis located on the second largest inland island of the Yangtze River, just east of downtown Chongqing.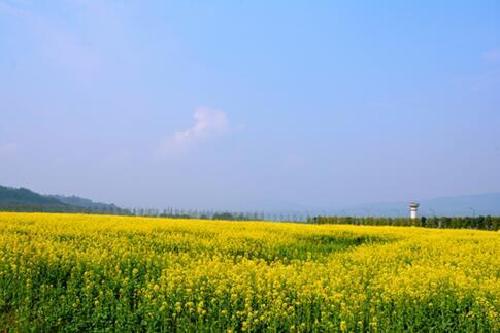 Rape flowers in bloom at Guangyang Island Park, east of downtown Chongqing. [Photo/liangjiang.gov.cn]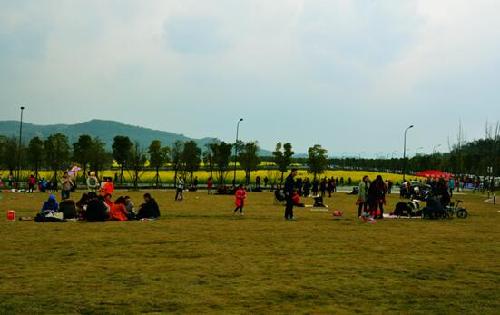 Visitors at Guangyang Island Park. [Photo/liangjiang.gov.cn]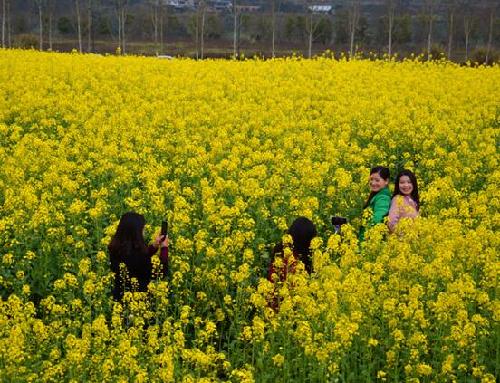 A visitor takes a photograph in a sea of yellow rape flowers. [Photo/liangjiang.gov.cn]
Edited by James Skinner