Southwest China's first 3D printing manufacturing service center will open in Liangjiang's Yubei district in July, according to the Yubei Advertisement Industrial Park.
The 3D printing center will cover 300 square meters and lead the way in Yubei district's new age of industrial 3D printing.
Compared with regular 3D printing, the parts printed in industrial 3D printing have better strength and pliability, according to Ren Jianwei, general manager of Chongqing Mengqi Science and Technology Ltd, a 3D printing service company.
"The price of 3D printing is much cheaper than repairing parts in the auto 4S shop," said Ren. For example, the operating handle of car door costs around 1,000-2,000 yuan (around $161-$322) and one made by industrial 3D printing will cost only 100 to 200 yuan.
When asked about the development of industrial 3D printing, Wang Guanshu, director of the Shuguang Industrial Park administrative committee, said that he believes industrial 3D printing will be widely used.
However, Wang added that a lack of materials will be a problem and it might restrict further expanding of market.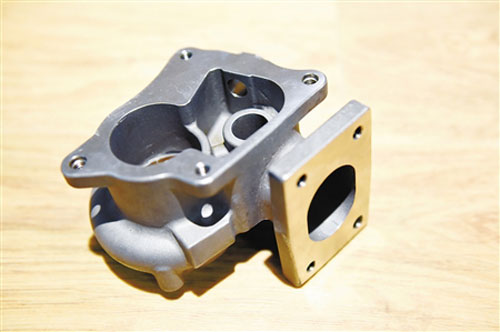 Industrial 3D printed metal part [Photo/liangjiang.gov.cn]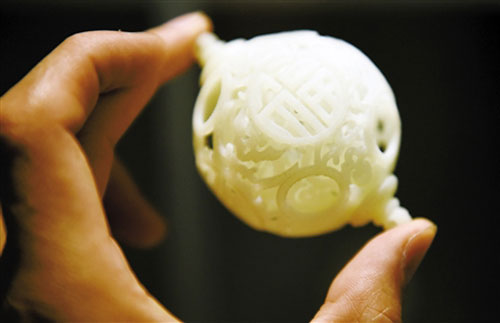 3D printed art work [Photo/liangjiang.gov.cn]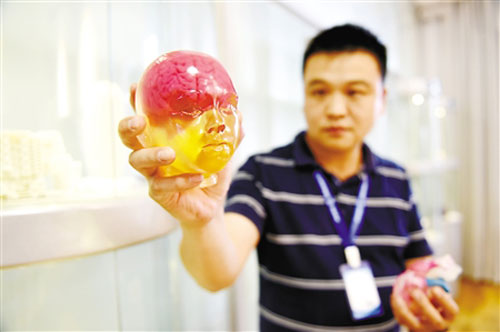 Industrial 3D printed head model for medical use [Photo/liangjiang.gov.cn]
Edited by Jacob Hooson