According to statistics released by Bank of China's (BOC) Liangjiang branch, the branch has dealt with international settlement exchanges to the amount of $1.67 billion and the cross-border RMB business of 3.56 billion yuan ($574 million). The BOC Liangjiang branch ranks first among all others in Chongqing, in terms of the amount of business conducted.
Since its establishment, BOC Liangjiang branch has made efforts to support Liangjiang's construction. As early as 2011, Liangjiang branch gave credit extension support to Liangjiang Group and the Liangjiang Bonded Zone. Statistics show that in 2014, the International settlement of Liangjiang branch has reached $6.1 billion with a total cross-border RMB settlement of 7 billion yuan.
"Bank of China has a lot of branches in different countries and has advantages in overseas financing and cross-border RMB business," said a senior from the Bank of China Liangjiang branch.
Liangjiang New Area is an important manufacturing base of the electronic information industry and has established close cooperation with Bank of China.
According to the Liangjiang administrative committee, BOC Liangjiang branch has given great financial support to attract investment.
"Liangjiang is an important carrier of China's inland development and Bank of China has also put great effort into supporting Liangjiang's development," said Luo Xiaoming, director of the BOC Liangjiang branch. Luo also believes that Liangjiang's exploration into the financial industry will promote innovation and development of financial services in the BOC Liangjang branch.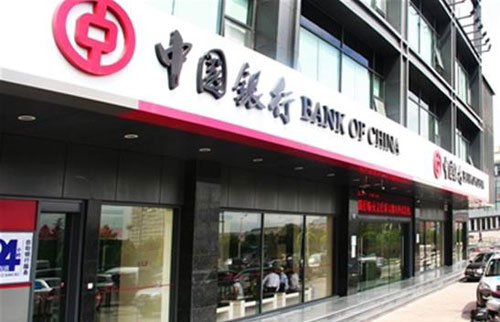 Bank of China Liangjiang branch
Edited by Jacob Hooson