Pilatus Aircraft Industries (China) Co., Ltd. in Liangjiang New Area successfully assembled the first aircraft fuselage on December 11, which marked a step forward of the general aviation manufacturing industry in Chongqing.
On the tape-out ceremony, Franz, chief operating officer of Swiss Pilatus Aircraft Manufacturing Ltd. said that the site was empty when we settled this year in June, but today the first aircraft fuselage was successfully assembled. In the future, we will keep a foothold in Liangjiang New Area to get a broader development.
The successfully assembled Pilatus PC-6 aircraft fuselage proved the expertise of the first batch technicians hired in Chongqing. As inspected, the "Swiss quality, Made in China" production technology has reached Swiss standard. Pilatus Aircraft Chinese technician hiring kicked off in April 2014 and now 11 people have been hired. The Swiss side required technicians not only to acquire the relevant skills but also speak English. For the next step, Pilatus will continue to recruit staff in Chongqing based on the implement of the project, and gradually realize the localization of production.
With a total investment of $ 400 million, Pilatus Aircraft (China) settled in Liangjiang New Area Aviation Industrial Park in 2012. The phrase one of the project will be fully completed in 2015.The project plans to move the global production line for Pilatus PC-6 and the Asia-Pacific production line for Pilatus PC-12 to Liangjiang New Area. Upon its completion, the annual production capacity will reach 150 Pilatus aircrafts.
Established in 1939, Swiss Pilatus Aircraft Manufacturing Ltd. is the world's largest single-engine turboprop aircraft manufacturer which has a complete industrial system including R & D, manufacturing, maintenance and security, and aviation training. Its major aircraft types include PC-6, PC-12, PC-21, PC-24 and more.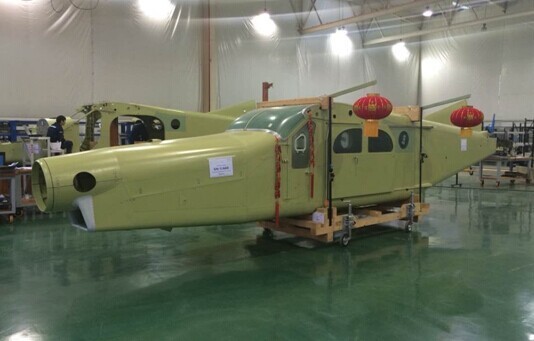 Liangjiang assembled Swiss PC-6 aircraft fuselage tapes out.