Intl photo exhibition in swan city
( chinadaily.com.cn )
Updated: 2016-12-14
The First China (Sanmenxia) White Swan Wildlife International Photography Festival was held in Sanmenxia, the swan city of Henan province, on Dec 7.
The exhibition, themed as "the blue earth, our common warm homeland—Mother River·Swan Lake", exhibited some 3,000 animal-inspired images snapped by amateur and professional photographers at home and from abroad, including the US, France, Canada, and Norway.
Scheduled to last seven days, the exhibition took place at the city's Wenbo Exhibition Center, accessible by visitors from 9 am to 4 pm.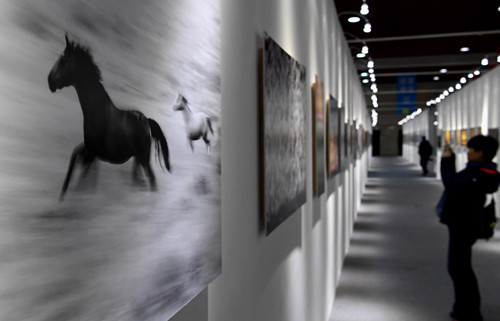 Animal-inspired images snapped by amateur and professional photographers adorn the walls of the Wenbo Exhibition Center in Sanmenxia. [Photo by Li An/Xinhua]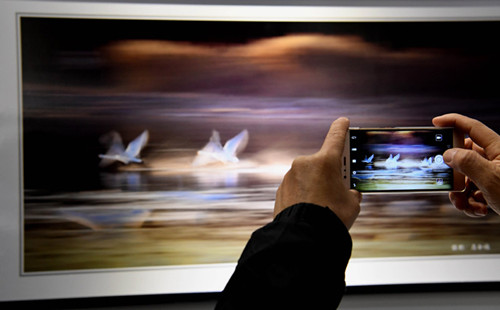 A visitor, impressed by one of the animal-inspired images, takes a photo of it. [Photo by Li An/Xinhua]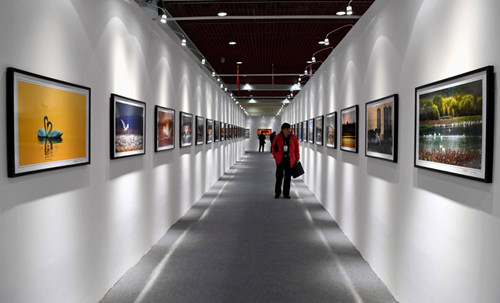 Photography lovers visit to the exhibition to appreciate the photos. [Photo by Li An/Xinhua]