Photo exhibition promotes 'swan city'
By Huang Chenkuang( chinadaily.com.cn )
Updated: 2016-12-05
Famous for the flocks of swans which migrate to the city every winter, Sanmenxia is now playing host to an international photo exhibition of swans as well as a menagerie of other animals.
Running from Dec 7 to 12, the exhibition is co-organized by the China Photographers Association, the Henan Provincial Culture and Arts League, and the People's Government of Sanmenxia.
Some 3,000 animal-inspired images will adorn the walls of the city's Wenbo Exhibition Center. The pictures have been snapped by amateur and professional photographers from home and abroad, including the US, France, Canada, and Norway. The photos are divided up into swans, wild animals, and documentary pieces.
The exhibition portrays the beauty of nature and promotes the harmonious relationship it is able to have with mankind.
During the six-day exhibition, photography training courses will be held, as well as a lecture of animals and nature, and a photographic tour of Sanmenxia.
Every year, thousands of swans from Siberia and Mongolia migrate to the warmer climes of Sanmenxia's lakes. The city in Henan province is considered the largest home to migratory swans in China.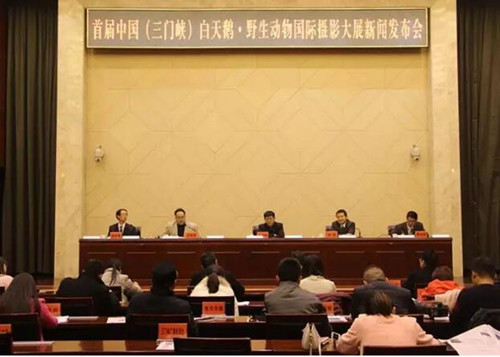 Reporters and local top officials attend a news conference for the upcoming exhibition. [Photo/smxe.cn]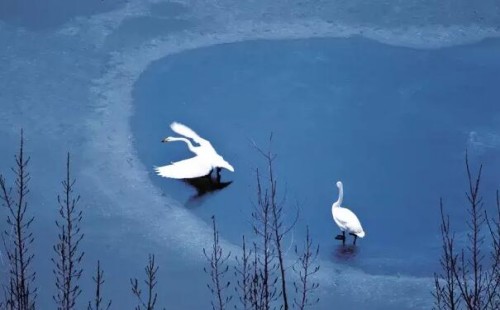 Two white swans rest in Sanmenxia Swan Lake State Urban Wetland Park. [Photo by Guo An'min/smxe.cn]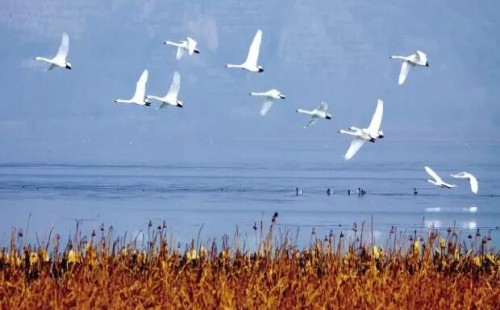 A bevy of flying white swans in local wetland park. [Photo by Guo An'min/smxe.cn]