North Central China wines gold at international expo
(chinadaily.com.cn)
Updated: 2015-09-14
At the 2015 East Helan Mountain Area International Wine Expo, in the city of Yinchuan, Ningxia region, on Sept 8, seven wines got a gold medal at the conclusion, standing out for their color, fragrance and taste, out of 78 vintages from 2012 to 2014, from vineyards on the east side of Helan Mountain.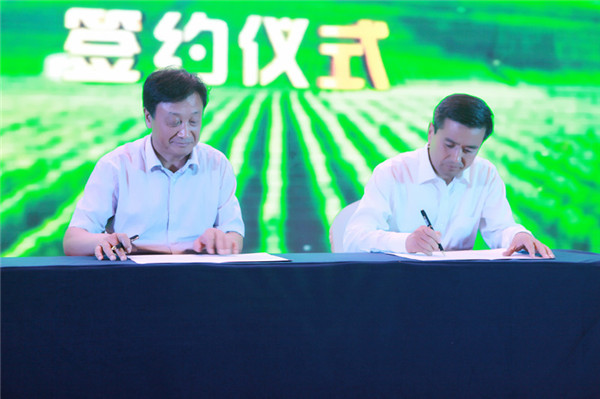 Contract signing in Yinchuan, Ningxia, on Sept 8 [Photo provided to China Daily]
The winners include a 2013 Cabernet Sauvignon from Huida Chateau, a 2012 Cabernet Sauvignon from Xi Xia Wang Yuquan International Chateau, a 2013 dry red from Helan Qingxue Chateau, 2013 Merlot from Lanyi Chateau, a 2014 Cabernet Sauvignon from Wenjia Chateau, a Jing Jia wine from Cheng Cheng Domaine, and a 2014 dry chardonnay from Hedong Vineyard.
The organizers explain that six bottles were selected at random from each vineyard and two of the six got a blind testing by the jury of international wine experts. Also at the conclusion, the Helan Mountain East Grape Industrial Zone signed an agreement with the city of Wuzhong, Ningxia on winery development and on working with European trade fair and show managers in France on wine-making technology and equipment.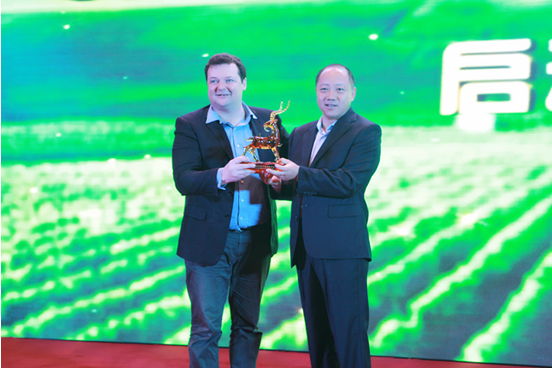 Local chateau receives award from foreign expert, in Yinchuan, on Sept 8. [Photo provided to China Daily]
Other contracts signed by Chinese and foreign enterprises and organizations covered grape planting, the wine business, equipment procurement, and factory design, and there was a launch ceremony for a contest that attracted wine makers from 21 countries to show their skills later this year at the Helan Mountain area.
The Helan Mountain Wine Expo, an important part of the China-Arab States Expo, is an annual event to increase communications among technicians, experts, exhibitors and traders from all over the world on the latest technology and equipment, and new ideas, to give greater exposure and opportunities for the local wine industry.