Xiamen will host China's first undersea tunnel crossing later in this month with the opening of the 8.7 km long Xiang'an harbor tunnel.
The tunnel will connect the 118-square-kilometer Xiamen Island, the central area of the city, to the newly-developed Xiang'an District on the mainland. The trip from one to the other will take only six minutes.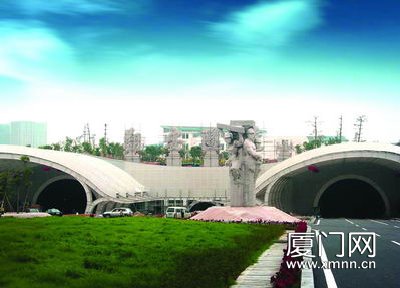 The goal of the project is to push the city's urban-rural integration and forge the city into a "key core city" on the western bank of the Taiwan Strait.
The tunnel is 70 meters below sea level at its deepest point. It is also the thinnest tunnel of this kind in the world. Relief sculpture exhibiting the construction process will be carved inside the tunnel.
The tunnel is the fourth link between Xiamen Island and the vast underdeveloped areas on the mainland which surround the Island and consists of four districts, namely, Haicang, Jimei, Tong'an and Xiang'an.
Yu Weiguo, secretary of the city party committee, said Xiamen Island is now a powerful "fist" and their aim is to unfold the fist to a palm. "The flat of the palm is the sea and Xiamen Island will join the other four districts to become the five fingers," he said.
The city has drawn lessons from other Chinese cities by abandoning the all-skyscrapers style to make the city look distinct from others. The construction style in Jimei will blend Western buildings and Chinese roofs, know as "Jiageng style".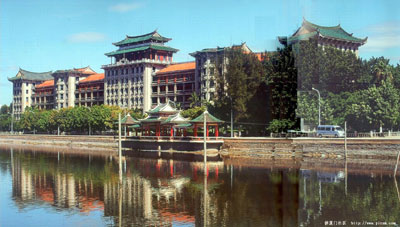 The construction style was initiated by late native Chen Jiageng, a patriotic overseas Chinese enterpriser who funded his hometown for modern construction.