Zhang Yuan and His 'Unspoiled Brats' Pictures
Updated:2011-09-30 12:57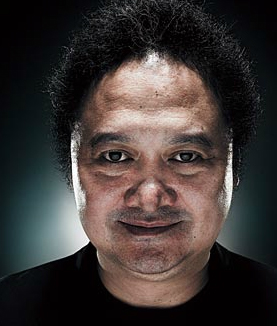 Zhang Yuan
Born in October 1963 in Nanjing, East China, Zhang Yuan is an acute observer of the country's conditions and gives special attention in his films to marginalized groups and youths in modern China.
Zhang, who learned to draw from an early age, received a bachelor's degree from the Beijing Film Academy in 1989 before becoming an independent film producer after graduation - a precedent in China's modern film history.
In 1994, TIME magazine named Zhang one of the "100 Global Youth Leaders in the 21st Century" and in 2000 Zhang was voted one of the "Top 10 Emerging Young People" of China by magazine New Weekly and Chinese news portal Sina.com.
In 1999, Zhang's film Return Home For The New Year won a Special Director's Award at the Venice Film Festival and in 2000, UNESCO awarded him the "Special Prize of Cinema for a Culture of Peace."

In 2010, Zhang Yuan: Unspoiled Brats was exhibited at Ullens Center for Contemporary Arts in Beijing and the namesake film was completed in 2011. The film focuses on the life of China's youths in Beijing and the exhibition portrayed the life stories of young Chinese. Over 200 young people applied for major characters in Zhang's work, and finally ten got the chance to tell their stories in pictures. 
Recording their youths: Movie Unspoiled Brats    
 Zhang Yuan's Photography