Chen Chuanping, born in Beijing in 1979, graduated from Beijing Film Academy with a photography major. He worked at China Educational Television, Beijing TV station, China Central Television (CCTV)-7 and CCTV-5 as a photographer, and gained a vast amount of experience behind the camera.
This series is about people living in Beijing's hutong, alleys formed by lines of siheyuan, traditional courtyard residences. Today, many hutong have been demolished to make room for skyscrapers.
Chen said he didn't understand hutong very well because he grew up in Gongzhufen in western Beijing, which was outside town in the 1980s. Inspired by a professional photographer, Chen decided to photograph people living in hutong to keep their memories alive.
"I don't have a specific direction when photographing hutong. Also because I am not good at communication, I just let people stand near their homes and allow them to decide their posture or expressions."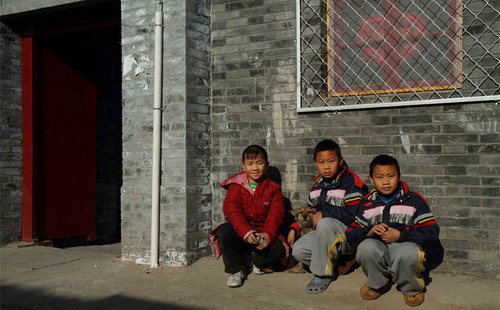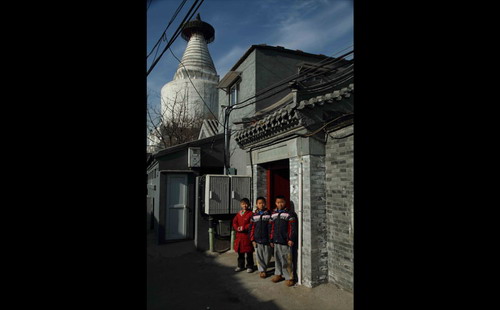 Twin brothers and their cousin in Dongjia Hutong of Baita Temple, Xicheng District of Beijing. [Photo/Chen Chuanping]