3. Local specialities
Zhouzhuang is a popular tourist attraction that boasts various local specialties. Here are some recommended special food and delicacies for visitors to share.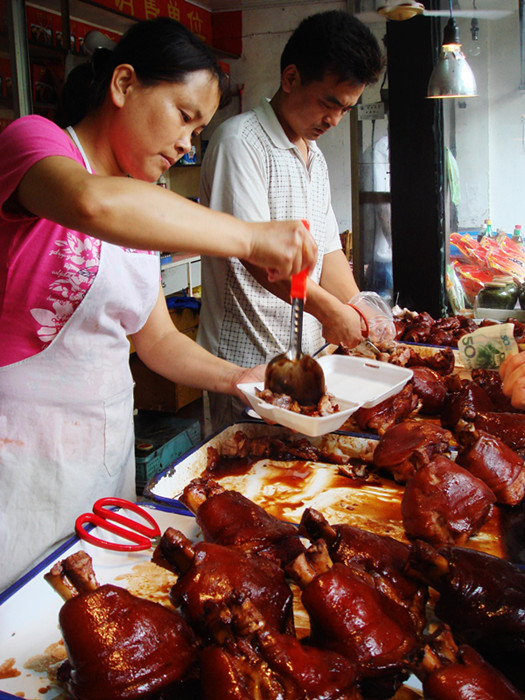 Wansan pork shank is a traditional dish for treating guests in Zhouzhuang. It is often eaten by locals hoping to get a promotion in the New Year.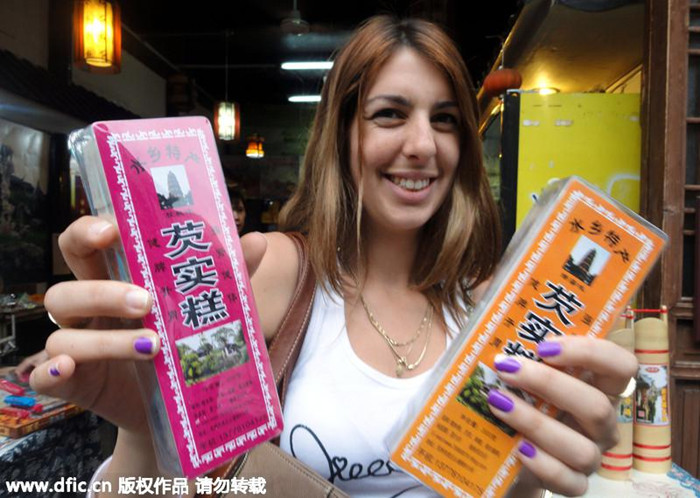 Wansan cake, made of first-class glutinous rice, has more than 20 varieties including sesame, peanut, walnut, mung bean and pine nut cakes. Wansan cakes have been popular among tourists. With hundreds of years' of history, they were named by Wansan as they were ordered by Shen Wansan to treat his friends and relatives in annual festivals at that time. [Wang Jiankang / IC]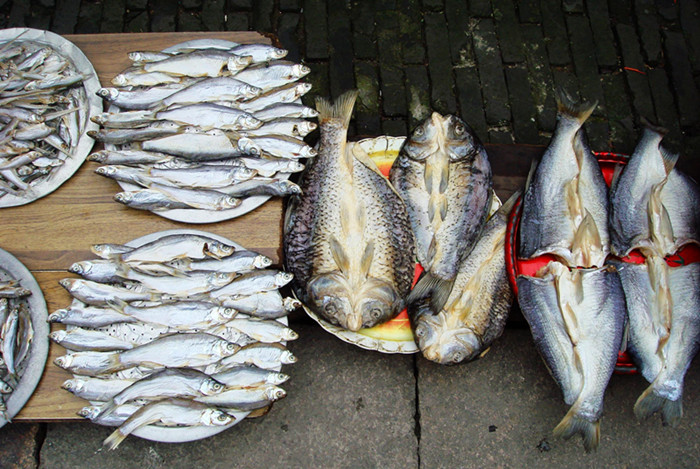 The different kinds of fresh fish.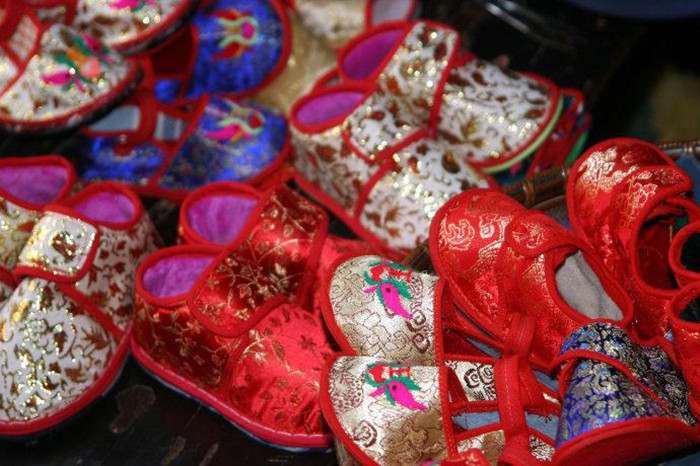 The exquisite hand-made baby shoes.