Author:

Liu Jiaxin 
1. The scenery of the typical water town- Zhouzhuang
Zhouzhuang, surrounded by lakes and the rivers, is a water town with 60 percent of its structures built during the Ming and Qing Dynasties, which is from 1368 to 1911. The arched bridges lie across the rivers so that people can easily walk to the other side. Those ancient residential houses and bridges make the town a must-see place.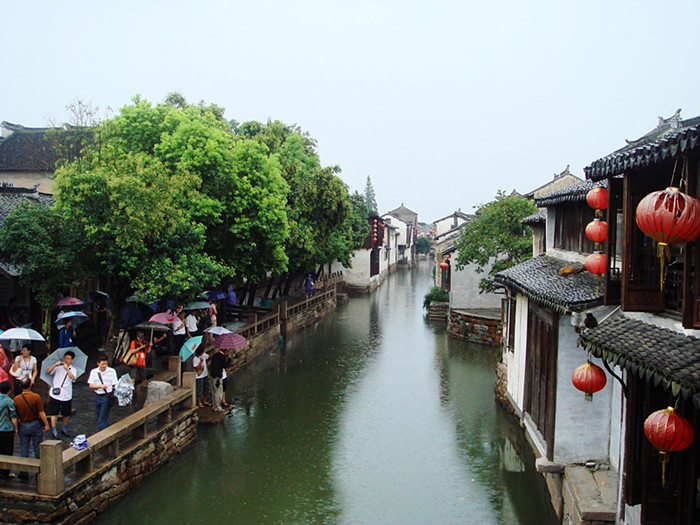 Beautiful scenery seen from a bridge.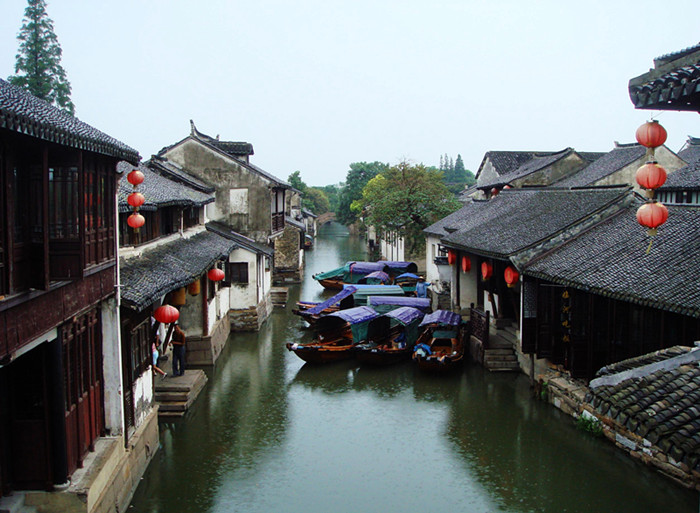 Several boats anchored in a river.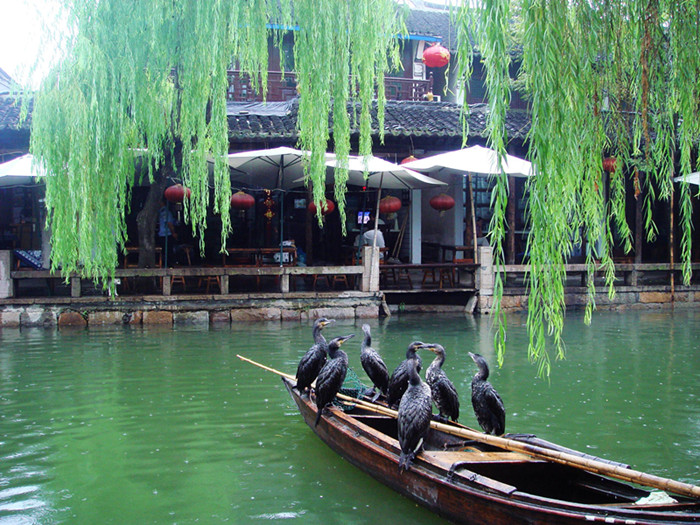 Some ospreys are having a rest on a boat. Osprey catching fish is a unique show here. The ospreys are well-trained by their owners. However, they can' t swallow their catch.
A bridge across a river.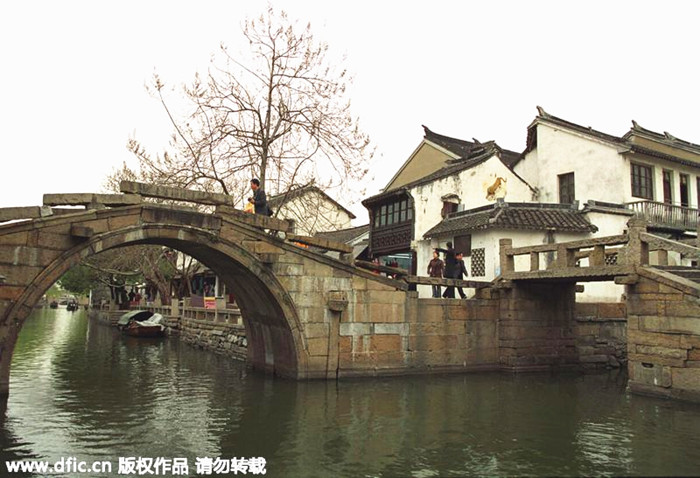 Twin Bridges (Shuang Qiao), commonly known as the key bridge, are located in the northeast of the town. Built in the Wanli era (1573–1619) of the Ming Dynasty, they are the most famous ones and considered as the symbol of Zhouzhuang. [Wang Shanglin / IC]