Food safety at foreign fast-food giants under fire
Updated: 2011-08-05 10:38
(chinadaily.com.cn)
| | | | | | | | | | | |
| --- | --- | --- | --- | --- | --- | --- | --- | --- | --- | --- |
|   | | Comments() | | Print | | Mail | | Large Medium  Small | 分享按钮 | 0 |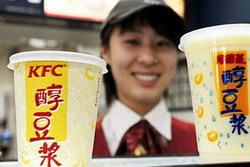 A recent spate of bad news stories regarding food safety at some famous foreign fast food chains has aroused heated discussions among netizens. After Ajisen Ramen is alleged to use cheap powders for its noodle soup, KFC's soybean milk was also revealed to be made from cut price concentrated solution. McDonald's was then accused of chaotic logistics management that saw living maggots found in its chicken wings.
In regards to food safety at foreign fast food chains, have the regulatory authorities fulfilled their duties? Why dare some foreign brands cheat customers while they abide by the laws and rules and treat consumers as God in their home countries? Would they dare violate the law if its cost was more costly as in the US?
@ Beijing News
Why did well-behaved "good boys" degenerate once they came into China? A one-euro bottle of mineral water without a price tag may bring a fine of 20,000 euros. Only after we raise the penalties of violating the law and improve our law enforcement will foreign brands maintain their business ethics as they do at home.
@Caikun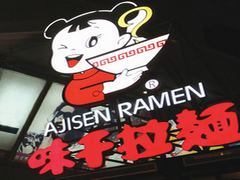 I feel that negative news may have had a fatal effect on enterprises of this kind. Their products are not necessities, so their customer group is susceptible to bad news reports. To make things worse, they target the high-end market and have to pay a higher rent. Once the customer group gets smaller unexpectedly, their cash flow may be impacted. Especially, I observed that Ajisen Ramen had no customers after nine in the evening, with scores of waiters sitting in front of the restaurant eating noodles. What a marvelous scene.
Fu Liqun, head of Social Research Institute, Hangzhou's Academy of Social Science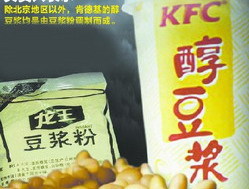 Foreign brands like KFC, McDonalds and Ajisen Ramen never use low prices as their marketing strategy in China, though in foreign countries they do. The brands have not formed an oligopoly yet, but have already set up a high-pricing alliance. It is barely known that behind the fancy advertisements boasting of cleanness, fashion and healthiness are dishonest "latent rules" and "deceptive tricks" misleading customers, which implies a double standard for Chinese and foreigners and suggests different quality in different places.
@yunshan
Although McDonalds and KFC have so many problems, I still believe that their hygienic situation is better than that of most small restaurants along the streets.
@Hubo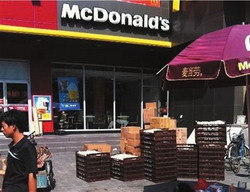 The so-called Ajisen Ramen noodle soup scandal is, in my opinion, an ignorant criticism. The higher specification level a fast food chain holds, the more they pursue the same quality and quantity. Should KFC's fried chicken legs have to rely only on the legs from chickens killed onsite? Compared to the so-called fast food restaurants in our country, which are actually informal businesses offering different qualities and quantities each time, foreign fast food chains are much better.
@Liyongtao 2000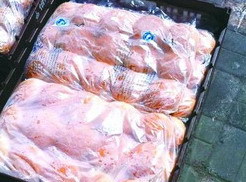 They did not violate laws, but it is dishonest to use ambiguous words to confuse consumers. I assume that they dare not deceive customers in the US and Japan. The Chinese worship of foreign goods gives the fast-food chains a chance to deceive the Chinese. Don't believe in businessmen's self-discipline. Businessmen are all unethical in nature. The US and Japanese laws prevent them from crossing the line while China's defected regulation allows them to cheat, which results in different quality of goods in different places.
@Meijinghui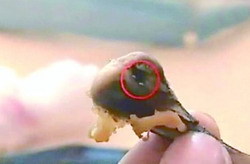 Ajisen Ramen, KFC, McDonalds and DQ (Diary Queen) are all famous catering brands who have staked their reputation on claims that are now falling apart: "ingredients directly imported from abroad", to name just one. We cannot help asking, where do you put the trust and safety of customers? If all the catering enterprises are carefully inspected, how many of them can guarantee that all the claims in their ads are actually factual?
As famous foreign fast food brands, both KFC and McDonald's have won the hearts of many Chinese customers. The reason for that lies in their reputation for food safety and quality service. Foreign brands should treasure the trust bestowed upon them and pay it back with better food and service, rather than with indifference or betrayal. If they don't cherish their brand names, they will be abandoned by customers, which is the same as lifting a stone only to drop it onto one's own feet.