Editor's note: US billionaire philanthropists Bill Gates and Warren Buffett invited several Chinese millionaires for dinner to promote the spirit of charity. The invitation has created the week-long buzz and the banquet was dubbed by media as the "Hongmen Banquet," a historical anecdote indicating a feast set up as a trap for the invited-has ignited a fierce debate on the merits and difficulty of philanthropy and charity for the country's newly wealthy.

Rich Chinese reluctant to meet with US barons
Zhou Qing'an, a researcher at Tsinghua International Center for Communication Studies, said Gates' and Buffett's trip to China will not be relaxing, because they will encounter a completely different philanthropic environment.
"The conditions here will not make it easy for them to advocate their ideas about charity," Zhou said.
Short histories of wealth accumulation and an incomplete social security system are considered to be two important barriers constraining Chinese rich people's enthusiasm for philanthropic causes, according to Jin Jinping, director of the center for nonprofit organizations law at Peking University.
"Compared to the US, some wealthy people in China seem more concerned about their personal and children's well-being, partly because people tend to worry more about their own education, pensions and medical care," Jin said.





The charity meeting has also sparked considerable discussion on charity among the Chinese public on the Internet.
"China's charity cause is still at a primitive stage," noted one comment.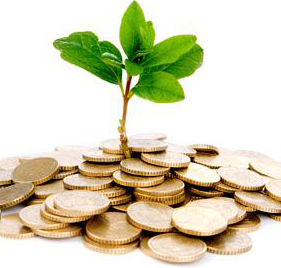 "Few on China's wealthy list have taken on philanthropy. Those who donate are not very rich," said net surfers on the popular Chinese Internet portal sina.com.cn.
But netizens generally hope the American philanthropists would give a push to China's charity system and its management mode so that those who have a philanthropist's heart would have easier access to charitable giving.
Zhang Yinjun, spokesperson with one of China's largest charity organization, the China Charity Federation said that China, so far, has neither specific law or administrative regulations for charities, nor a social supervision system of it, but wealthy people interested in charity should be encouraged and tolerated.
"The public should not always criticize those wealthy people, claiming that they donate only for public appreciation," Zhang said. "What's more, charity has no necessary bond with how much wealth an individual has. That is to say, charity is a cause that everyone could participate in."

Gates' charity banquet tests China's billionaires
Wealthy Chinese individuals have also opened their purses after severe disasters, such as the 2008 Wenchuan earthquake and Yushu earthquake this year, as well as the Zhouqu mudslide.
"These charitable actions have rebuilt the image of wealthy Chinese people," said Zhang Yiwu, a professor with the prestigious Beijing University and a renowned commentator.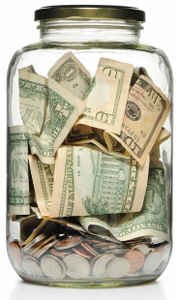 He said although some media reports suspected some donations are only a show for some wealthy people, the "show" at least was evidence of the wealthy group's increasing interests to build their image of giving to charity.
"The problem is that the number of wealthy people who donate to a charitable cause is still too small in China," he said.
Chen Guangbiao, chairman of Jiangsu Huangpu Renewable Resources Utilization, said in an open letter to Gates and Buffett posted on his company website on Sunday that he would donate his entire fortune of more than five billion yuan ($735 million) to charity when he dies in response to the duo's call for the wealthy to make charity pledges.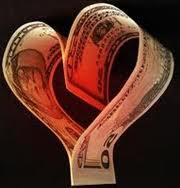 In his open letter, 42-year-old Chen said he was "greatly moved" by the duo's commitment to charity and "pleased to accept the invitation". He also said it would be a "glory" to return his entire fortune to society after he dies and that it is a "shame" to die hoarding wealth.
He said his decision to part with his fortune was intended to serve as a "gift" to the magnates during their trip to China.
Over the past 10 years, the philanthropist said he had donated 1.34 billion yuan to charitable causes, benefiting more than 700,000 people.
Donations from China's wealthiest have been on the rise. The 2010 Hurun Philanthropy List, also released in April, showed that the country's top 100 philanthropists gave away an average of 229 million yuan each over the past five years, or 6 percent of their wealth, a 4 percent increase over last year.