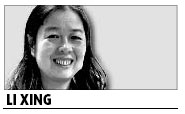 Next week, world leaders will deliberate at the United Nations on measures and actions over climate change in preparation for the Copenhagen Climate Conference in December. For many people, climate change is a political issue that should be left to them to deal with.
However, after his "dream journey" to China's northernmost province of Heilongjiang last month, my husband made me even more convinced that climate change is an issue that will affect every person on Earth.
Heilongjiang, referred to as the "virgin land of the north" has become China's largest grain silo, producing 40 billion kg a year of the finest rice, wheat, soybean, corn and other crops.
The beginning of what my husband called "my dream journey" was in 1969 during the "cultural revolution", when more than 2 million middle school graduates "went down to the countryside" to be "re-educated" by the peasants and herders, as deemed "necessary" by the late Chairman Mao Zedong. They left city homes and traveled hundreds or thousands of miles to live in villages, farms or pasturelands.
As one of these 2 million youths, my husband was sent to a state farm in Heilongjiang province. But the hardship took a toll on his health. He left the farm five years later after contracting a serious illness.
It was not until this past August that my husband was able to go back to the farm for the first time, together with five friends who took the same train to Heilongjiang and rode in the same truck with him to the farm 40 years ago.
Although machines did 70 per cent of the farm work in those days, people still had to follow behind the sowing machine in spring. Today, machines do everything from sowing to harvesting.
When my husband and his friends saw a combine harvester while driving by a field, they asked their SUV driver to stop and ran into the field. They wouldn't leave until each one climbed onto the combine and had a photo taken. It was the closest they came to their experience four decades ago.
However, my husband also found some of the changes in the farmland disconcerting. A vast marshland by the farm is drying out. Elderly workers complain about less snow in winter and less rainfall in summer, because temperatures are rising. The winters in the past few years are no longer as frigid as they were 40 years ago.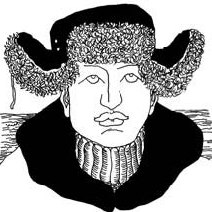 Some of the former wetlands in Heilongjiang have been turned into farmland. A few years ago, some officials even proposed doubling the acreage of farmland by cultivating more virgin soil or wetlands. Many local people still abhor the idea. Wetlands are part of the ecological system and help to retain water and provide moisture. In areas where wetlands have shrunk, there have been more droughts.
Heilongjiang seeks to raise its grain output to 50 billion kg in the next six years. I hope local policymakers will take climate change into consideration and reexamine their lofty goals.
I'm somewhat comforted that officials have promised, through some media reports, not to farm more virgin soil and disrupt the existing ecology. They hope to achieve higher yields by adopting new technologies and introducing high-yield seeds.
Local technicians have also built new irrigation systems to regulate the use of water, as rice consumes 90 per cent of water used on farming in the province.
I still believe that it's important to set realistic goals in development. Experts have already predicted that weather fluctuations may eventually change weather patterns, which will affect soil and the water. We must not ignore the warning signs.
E-mail: lixing@chinadaily.com.cn
(China Daily 09/17/2009 page9)