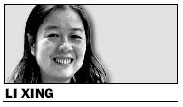 "Have you given any thought to 'Invisible Wings'?" my father asked on Saturday evening, shortly after 7.5 million college applicants finished the first day of their college entrance examinations.
He was referring to the essay topic for that morning's Chinese language test in Beijing. Although all of his grandchildren are either in college or have already graduated, he was as interested as if he were sitting for the exams himself.
He is not alone. A colleague of mine asked me the same question when we sat down for lunch at the office canteen on Monday. More than 7,000 sites on the Internet carry articles and comments about this year's essay topics.
The topics are a source of fascination for college applicants, since essay writing accounts for 40 percent of the total score for the language test. They also offer food for thought for millions of younger students, as well as their teachers and parents.
Until recently there were only one or two topics nationwide. This year there were more topics, as municipalities such as Beijing and Shanghai and several provinces made up their own tests.
The topics were diverse, to say the least. "Invisible Wings" comes from a song by Zhang Liangying, a popular singer who placed third on the show Super Girl four years ago.
In Shanghai, the applicants were asked to write about a Qing Dynasty calligrapher who created his own style of calligraphy and ink and wash painting after he became tired of copying ancient works.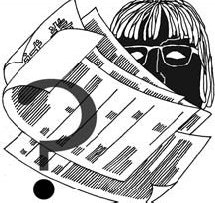 In some provinces, applicants were asked to comment on issues that have hit the headlines or have been discussed over the Internet.
In Liaoning, students were asked to discuss performing artists who appeared in advertisements for food, drugs, or other products that were later found to be contaminated, unsafe, or defective.
In Jiangxi, applicants had to write about the Chinese antique collector who made the highest bid but refused to pay for the bronze heads of the rabbit and rat that had been stolen from the Old Summer Palace.
In Jiangsu, they were asked to comment on contemporary fashion.
In other provinces, students were asked to write about John Dalton, who discovered color blindness, or Momofuku Ando, who invented instant noodles.
While the range of topics on this year's exam is interesting, it may not offer the applicants an equal chance to express themselves.
Good writing involves more than practice; it draws on life experience. Imagine how hard it must be for students from high schools in the countryside, which lack regular access to books, newspapers, or the Internet, to comment on what an antique collector did in Paris or how stars made money from TV commercials.
Even for students from Shanghai, commenting on an ancient calligrapher's experience is a bit far-fetched if they have not studied calligraphy.
The result, as Shanghai-based writer Ye Xin has said, is that students are being asked to write for the sake of writing, without any basis in experience or knowledge.
What is even more alarming is that many high schools prepare their students for this sort of sophistry. My daughter tells me that she and her classmates were told to follow a formula or a set structure closely. That way, she says, "you will be able to earn an above-average score, without having to work at writing."
Such writing may enable students to excel on an exam, but is this an end in itself? Does following a set structure allow students to develop their own ideas? Does it teach them to think? I sometimes fear that the goal of getting into college may be overtaking the goals of education.
E-mail: lixing@chinadaily.com.cn