Shanghai's Taikang Road, a community of small alleys dotted with cafs, teahouses, galleries and boutique stores on either side, is the perfect place to break away from the city's concrete jungle.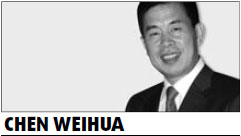 But those who love to bask here in the afternoon sunlight need to hurry up, for, in about a year or so, the Taikang Road community will find themselves sitting in the shadow of towering office buildings across the street, part of a gigantic business center and shopping mall complex now under way.
The superstructures will look like a nuisance not only to the folks who visit Taikang Road but also to the residents of nearby Dapuqiao area, already home to a dense forest of skyscrapers.
Skyscrapers have long been a symbol of development and modernity. The 84 m high and 24-story Park Hotel, built in Shanghai in 1934, was the tallest building in China before the 1980s.
But in less than three decades, Shanghai has constructed more than 4,000 high-rises, making the city home to one of the largest number of skyscrapers in the world.
Shanghai has taken the saying "the sky is the limit" too literally.
The Shanghai Center, a 632-m monstrosity of a structure, is under construction in Pudong, right next to the 101-storey Shanghai World Financial Center (492 m) and 88-story Jinmao Tower (420 m).
China's obsession with buildings that take to the clouds is not a secret. Of the 10 tallest buildings completed in the world last year, six are in the Chinese mainland and Hong Kong. Shanghai itself boasts two of them - the Shanghai World Financial Center and One Lujiazui.
While many Shanghainese are proud that their city has an impressive skyline and some of the country's tallest buildings, they also feel increasingly plagued by the excessive number of high-rises, which have turned the city into a sprawling concrete jungle.
It has become an unpleasant place for them to live and work, which is why a number of companies are moving their offices into the increasingly popular "creative parks" transformed from old and low-rise factory buildings. These are places people feel they can breathe and relax.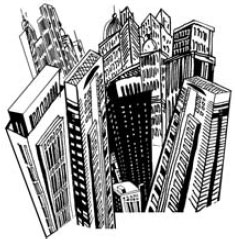 Although tall buildings have many hazards, the problem we face usually is not so much about tall buildings themselves. High-rise buildings, if designed and planned well, could make the cityscape more attractive.
But Shanghai and many other Chinese cities clearly don't believe that. Skyscrapers are built randomly with a lack of overall planning, a lack of respect for communities, for local history and cultural background.
Like Taikang Road, many historical sites and public parks here are already besieged by high-rises. Tall buildings are simply the wrong backdrops for local communities in such areas.
High-rises indeed have many hazards, especially in terms of safety and environment. In case of an earthquake or terrorist attack, people working in skyscrapers will usually not have enough time to escape.
For example, a drill in Shanghai's Jinmao Tower showed that it would take 35 minutes for the best firefighter to run down the stairs from the 85th floor. In fact, firefighting squads are pretty much helpless if the top part of a skyscraper catches fire. The best ladder firefighting truck in the country can only reach 100 m.
The bad air quality caused by huge emissions from the heating and ventilation systems in high-rises, the pressure on traffic, land subsidence and island heat effect are just some other hazards.
As I am writing this column in an ocean front apartment in Qingdao, Shandong province, I can tell you that the only eyesore along the beautiful curvy coastline is the cluster of tall buildings now under construction, against the traditional cityscape of red-tile roofed houses.
chenweihua@chinadaily.com.cn