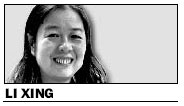 The news about the spread of A(H1N1) influenza is becoming more disturbing, with the number of patients rising sharply in Japan.
Worldwide, 40 countries in Asia, Europe, Oceania, and the Americas have confirmed cases of the flu. More than 5,000 people in the United States have contracted the disease, with only two states still free from the epidemic. In New York, a middle school assistant principal and a boy have died within the past few days.
Little wonder that the American media have begun to ask for some national guidelines to prevent the flu from spreading further. Recently, the New York Times quoted New York City mayor Michael R. Bloomberg as saying "there is no right answer" to preventing the spread of the disease, even as his city is closing schools.
But here in China, I think the actions taken by the authorities are much better answers, even though some media have questioned the strict quarantine measures.
On May 11, when health authorities confirmed that a Chinese student returning home to Sichuan from the United States had contracted the A (H1N1) influenza, some 114 people on the Chinese mainland were placed under quarantine, either in hotels or in hospitals.
When two more students who had been to the US and a traveler back from Canada were also hospitalized with the flu, another 400-plus people were placed in isolation and required to have their temperature checked three times a day by medical workers in full protective gear. For those who are quarantined at home, health workers visit every day and collect their waste in yellow plastic bags for analysis.
Likewise, Hong Kong placed some 390 people under quarantine as soon as three people were confirmed to have contracted the flu.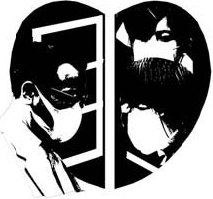 As more and more Chinese students return home from the US and other countries, voluntary quarantine at home has become routine. These people, as well as some foreigners, have sacrificed their freedom, but their sacrifices are worthwhile.
According to some Chinese medical experts, the United States may be able to get by without quarantine measures because many states are sparsely populated.
We Chinese do not have this luxury. Our huge population, crowded cities, and insufficient healthcare all force China to work harder to prevent the flu from becoming an epidemic.
Some Western scholars go so far as to suggest that China is over-reacting to the threat of an epidemic. Their criticism is patronizing and short-sighted. With the health of 1.3 billion people at stake, we cannot be concerned with public relations.
It is encouraging that Chinese health authorities have incorporated traditional Chinese medicine in the prevention and treatment of the flu. Concoctions including such ingredients as dates, ginger, mint, pear and chrysanthemum have been prescribed. Practitioners of traditional medicine also advise people to watch out for sudden changes in the weather, to refrain from eating excessively spicy or oily food, and to maintain peace of mind.
There is good reason to be optimistic. So far, the flu appears to be mild, and only a tiny percentage of the people suffering from it have died. Still, we must not let down our guard.
No one's words are more convincing than those of Dr Margaret Chan, director-general of the World Health Organization:
"This virus may have given us a grace period, but we do not know how long this grace period will last," she told the World Health Assembly in Geneva on Monday. "No one can say whether this is just the calm before the storm."
E-mail: lixing@chinadaily.com.cn