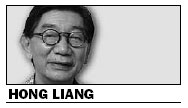 Shanghai has the will, the hardware and the backing of the central government to become a financial center. It also enjoys the advantage of being strategically located to service the vast industrial hinterland of central China.
Success in realizing its long-held dream to regain its former glitter and assert its present clout seems assured.
But it will take many years before the city can build up a large enough pool of talent to catapult itself to the forefront of international financial centers in the league of London and New York.
To be sure, Shanghai has always been the magnet of some of the best and brightest from the many provinces and regions around the country. But the highly restricted capital market and an overly protective banking sector are far from ideal for the nurturing of financial talents.
This shortcoming apparently has not gone unnoticed by the city's financial institutions. Some of the leading banks, stockbrokerages and insurance companies are known to have organized overseas recruitment drives targeting investment bankers, securities analysts and traders who have lost their jobs or fallen into relative hard times in the global financial tsunami.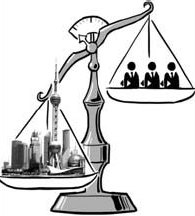 Judging from the lack of follow-up publicity, one can only assume that the response to these overtures was anything but enthusiastic.
Indeed, it remains doubtful whether financial professionals from New York or London would be able to adjust to a rather more staid and constrained job environment and business culture if they come to work in Chinese mainland institutions. Despite their recent setbacks, professionals who have gone through the baptism of fire on Wall Street or in the City are known not only for being smart and daring, but also for their outsized egos.
Making a bid to become financial centers in the 1970s, Hong Kong and Singapore opened their markets to foreign financial institutions which brought with them experienced personnel in various fields. Their presence created a demand for a wide range of supporting services in legal, accounting, actuary and other disciplines.
In the '70s and '80s, Hong Kong's financial market was dominated by such British financial powerhouses as Fleming, Schroders, Rothschild and Baring. Despite occasional controversies and a few scandals that rocked the capital market, these merchant banks, as they were called, were instrumental in laying the foundation of an international financial center; and, they trained a whole generation of local talents who are now occupying important positions in the private as well as public sector.
The development of the Hong Kong financial sector took another giant step forward in the late '80s and the '90s when well-capitalized US investment banks began to muscle their way in and quickly established themselves as the dominant market players. They brought with them a wealth of expertise in structured financial products which has greatly enhanced Hong Kong's position as a center for corporate finance and personal wealth management.
Other than business opportunities and taxation, foreign financial institutions are most concerned about transparency and equitability when they enter a new market. The Hong Kong government has never ceased to keep fine-tuning its regulatory regime to ensure market transparency and a level playing field for all participants.
Building the hardware needed for a financial center is the easy part. Eventually, it's the software, notably the regulatory environment and the expertise of the people,that will count the most.
E-mail: jamesleung@chinadaily.com.cn